ISU football's Everything Matters campaign exceeds goal ahead of schedule
December 21, 2017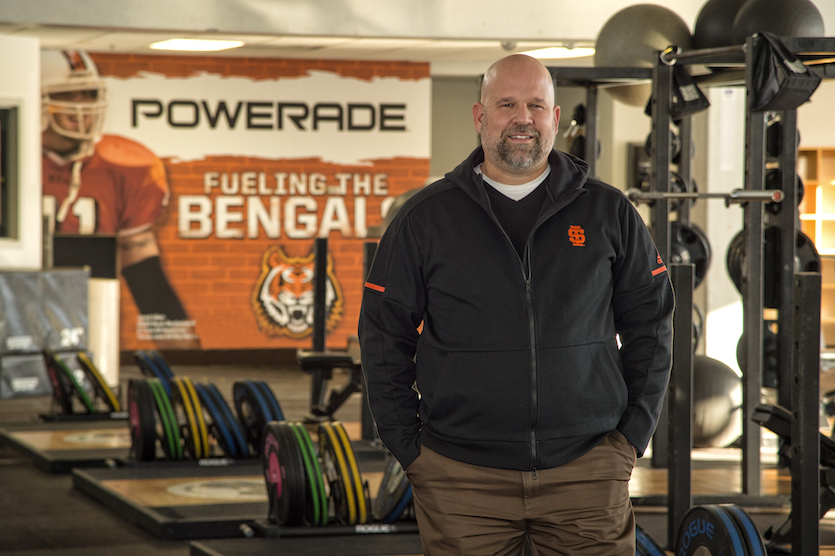 POCATELLO – Christmas has come early for Idaho State University football's Everything Matters fundraising campaign. The effort has exceeded its fundraising goal of $100,000 and has finished four months early.
"Today is a great day for ISU Athletics," said Joe Borich, ISU assistant athletic director for development. "We raised $107,887 for our football program in only five months. We have some great supporters who have stepped up, and are excited about the future."
The Everything Matters campaign provides the financial resources needed to achieve specific short-term goals, seize emerging opportunities and further enhance the ISU football program.
"This is a tremendous step forward for our football program and will help us create a higher standard," said Robert Phenicie, ISU head football coach. "With the help of President Vailas, Jeff Tingey, Joe Borich and our loyal supports we were able to reach our goal much sooner than expected. "
These funds go directly to ISU football for weight room and other facility renovations, provide for nutritional needs of players, equip players with ISU travel gear and enhance the ability for coaches to recruit nationwide. Everything Matters provides other support that includes unrestricted funds that will be directed by the football coach to areas of greatest need.
With Everything Matters funds, ISU football has already been able to buy and install $27,000 worth of equipment for the weight room.
"The Everything Matters Campaign has allowed us to make immediate impact on the weight room, which will help our student athletes compete in the Big Sky Conference," Phenicie said.
The Powerade Foundation also funded major ISU football improvements including a mural of Jared Allen (former ISU and NFL defensive line standout) and recovery stations.
"It's been exciting to receive such tremendous support for the football program this year," said Pauline Thiros, ISU associate vice president for development. "The success of the Everything Matters Campaign will spill over to some very exciting campaigns now in the works. These generous donors from across a broad spectrum of alumni and friends represent not only a rich history for Bengal Athletics, but they have made clear they will invest in a bright future. We are incredibly grateful for this show of support."
Visit www.supportisu.org/campaigns/everythingmatters or contact Borich at 208-530-8280 or borijoe@isu.edu for more information or to donate.