Idaho State University Rupp Debate Society wins online debate tournament
November 7, 2017

POCATELLO – Idaho State University Rupp Debate Society debaters Raiven Nickerson and Alexander Vail won both divisions of Climb Online International Public Debate Association (IPDA) tournament held Nov. 5.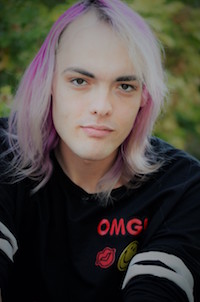 The ISU team had three entries including Cameo Curnutt and Nickerson in the Novice Division and Vail in the Open Divisions. Nickerson and Vail won their respective divisions.
Sarah Partlow Lefevre, director of the ISU Rupp Debate Society, was also present to judge and coach the debaters before rounds.
In IPDA, the debaters are given a set of five topics for each debate. The opponents then choose the topic through a process of elimination where each debater gets to strike or veto topics sequentially. This means that the topics vary in each round and in each debate, requiring the students to be prepared to address a wide variety of issues. After the topic is chosen the debaters have thirty minutes to prepare for the debate.
Nickerson broke to the final round in the Novice Division with a 66.6-percent win record after three preliminary debates. In the finals, Nickerson debated against Lance Harman from the University of Washington Bothell Speech and Debate Society. Nickerson affirmed the topic "The U.S. should increase rehabilitation and reduce punishment in its criminal justice system."
Nickerson won the debate by being able to argue that rehabilitation can reduce recidivism and work at all levels of the criminal justice system, reported Lefevre. Nickerson also received third place overall for speaking at the tournament.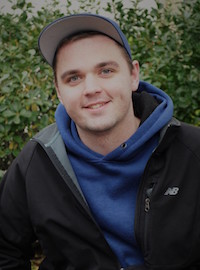 In the Open division, Vail was undefeated in preliminary debates and advanced to finals and faced Aidan Moran of the University of Washington Bothell Debate Society. In finals, Vail affirmed that drive-in theaters are preferable to standard movie theaters. Vail argued that drive-in movie theaters were a place of racial, social and economic integration and should be preserved as a symbol of equality in American culture.
The debate resulted in a tie and the final round participants were named as co-champions. Additionally, Vail received recognition as the sixth speaker overall at the tournament.
Notably, this tournament took place on a new online debating platform called idebate.online. The platform provides an integrated system that makes online debate easy.
"The online debating platform opens up debate as an opportunity for a broad cross section of our students," Lefevre said. "It provides a format accessible to those who can't travel and to those who would otherwise be unable to participate on the debate team due to family or work obligations. We are excited about the increased opportunity for all students to participate in online debating at ISU."
The next online tournament is Dec. 10. If you are an Idaho State University student and would like to participate, contact Lefevre at partsara@isu.edu.
Photo information. Top, Raiven Nickerson; bottom, Alexander Vail
---
Categories: