Idaho State University pitch-off contest for new business ideas on Dec. 7 features $2,000 first prize
November 22, 2017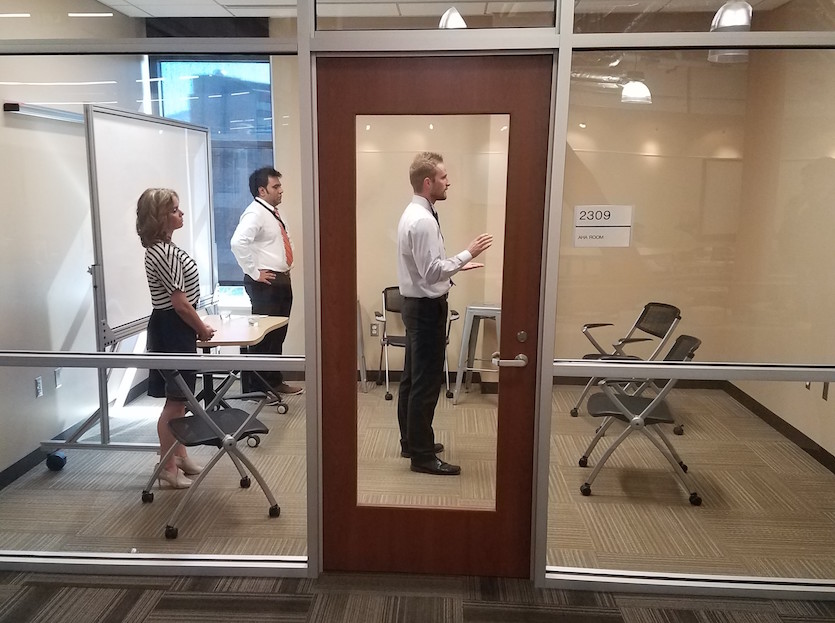 POCATELLO – The Idaho State University College of Business's Center for Entrepreneurship and Economic Development (CEED) and U.S. Bank will host a Pitch-Off Contest, featuring a $2,000 first prize, on Dec. 7 at ISU.
The event prepares students for competing in the statewide Idaho Entrepreneurship Challenge in the spring.
The IEC is a competition hosted in Boise each spring where students from schools throughout the state come together to present their business idea for an innovative product or service. Before going to Boise, students at each campus must prepare a business proposal, prototype, and 60-second elevator pitch that could all lead to their selection by judges to attend
"As the challenge and preparations are under way, U.S. Bank has stepped in with a great deal of support," said Jeff Street, ISU CEED director. "This year, CEED and U.S. Bank will host a Pitch-Off contest on-campus at ISU on Dec. 7. During this contest, teams will present a four-minute pitch to panels of judges. Students with the best pitch will be offered a cash prize from U.S. Bank."
The ISU College of Business is once again leading the university in competing in the Idaho Entrepreneurship Challenge (IEC).
Street said this 'Pitch-Off' will incentivize students to really polish up the eventual 60 second elevator pitch they will need to put together for entry into the Boise competition. Prizes for this ISU competition include $2,000 for first place, $1,000 for second, $500 for two runner-up awards and $250 for the best support materials.
"The U.S. Bank Pitch-Off Contest will be a great opportunity for teams to fine-tune their applications for the statewide Idaho Entrepreneur Challenge," said Street.
For more information, contact CEED and Jeff Street at strejeff@isu.edu.
---
Categories: