Idaho State University Career Center provides career counseling to current students and alumni
By Kirsten Cooper, MarCom CPI
September 13, 2017
POCATELLO – After graduating from Idaho State University and completing a dietetic internship, it didn't take Sonamarivell Granados long to find a dietitian position she wanted to apply for. To make sure she was as prepared for the application and interview process as possible, she decided to contact Jeff Christensen from the Idaho State University Career Center, part of the Division of Student Affairs.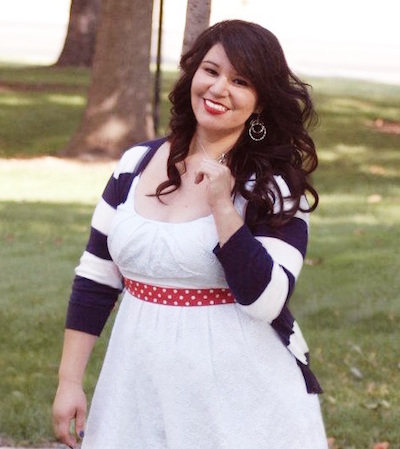 "He had presented a few different times to us dietetic students; once in undergrad, and twice during the internship," Granados said. "I held onto his card because I knew I'd be needing his help at some point. I don't know if all departments ask Jeff to present to their students, but I absolutely think they should."
Granados said it was a relief to know she had help, especially after she had graduated. During school, she was primarily focused on her classes and graduating with an internship.
"Jeff expressed that they like to take care of their alumni, and I definitely experienced that firsthand," Granados said. "He met me right where I was in terms of preparing for job applications and interviews, which was as a beginner. I never felt dumb, or like I should know more. He was very helpful, and everyone I met in the office was welcoming."
Christensen helped her figure out how to tailor her résumé to the position she was applying for and helped her prepare for telephone and in-person interviews by conducting mock interviews with her.
Beyond just coaching her on how to be prepared for different questions, Granados said Christensen also gave her tips on how to present herself during the interview.
"He said to make sure to speak to and make eye contact with everyone conducting the interview, to make sure that I am not just looking at and talking to the person who asked the question," she said.
He also encouraged her to be herself and show her personality during the interview. "He stressed that people want to know if they can get along with you, and that you have things in common with them. He also pointed out that they can usually tell if you are faking and not being truly honest," Granados said.
Ultimately, Granados said that working with the Career Center helped her to reach her career goals after graduation and would not hesitate to recommend it to other students.
"I did get the job I applied for! I would have been so lost, and I am confident that my résumé and interviews would not have gone as well as they did without the help of the Career Center," she said. "I've already recommended it to other students, and I know of at least one other dietetic graduate who has utilized the help of the Career Center. She got her job, too!"
She now works as a clinical dietitian in Burley at the Intermountain Healthcare Cassia Regional Hospital.
For more information on the Career Center, contact careers@isu.edu or (208) 282-2380.