Idaho State-Civic Symphony announces Julie Sorensen as interim conductor
August 18, 2017

POCATELLO – The Idaho State Civic-Symphony has named Julie Sorensen as interim conductor for the 2017-2018 season. Sorensen is currently part of Idaho State University's music faculty and is the conductor of the symphony's Youth Orchestra.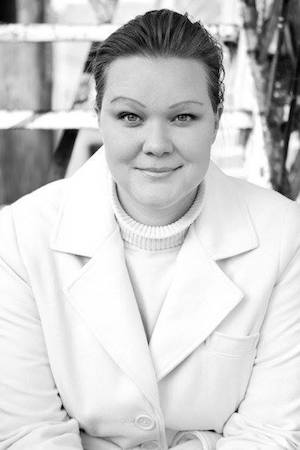 By assuming the new position, Sorensen becomes one of the handful of female conductors in the country. The "Racial/Ethnic and Gender Diversity in the Orchestra Field" report by the League of American Orchestras states that only 20.5 percent of American conductors in 2016 were female.
"The Symphony is very excited to announce Sorensen as our interim conductor," said Heather Clarke, executive director of the symphony. "She is very talented and accomplished musician and conductor, and we are excited to see what she does with the symphony this year."
The symphony's 2017-2018 season will kick off on Sept. 22 featuring Saint-Saens "Organ Symphony #3" and Rimsky-Korsakov's "Capriccio Espagnol." For more information on the season, visit thesymphony.us.
Sorensen Biography
Sorensen joined the ISU music faculty in the fall of 2011 as an assistant lecturer in music theory, aural skills and music appreciation. In the fall of 2015, she became the applied instructor of flute, where she teaches a strong studio of flutists. She is also the artistic director of the ISU flute choir. As a chamber and orchestral musician, Sorensen performs with the City Creek Winds faculty wind quintet and is the principal flute for the Idaho State-Civic Symphony. She was the orchestra director for the ISU spring production of "Into the Woods" and in the fall of 2012. Sorensen organized and directed the first full-student chamber symphony orchestra at ISU.

Sorensen came to ISU from Lubbock, Texas, where she studied for her Ph.D. in fine arts with a specialty in orchestral conducting from Texas Tech University. While in Lubbock, Sorensen also served as the assistant conductor for the Lubbock Symphony Orchestra where she conducted family, children's and holiday concerts. She holds a bachelor's degree in music and flute performance from the University of Wyoming and a Master of Music degree in orchestral conducting from the University of Nebraska-Lincoln.
---
Categories: