Idaho State Civic Symphony announces 2017-2018 schedule, season tickets now on sale
August 14, 2017
POCATELLO— The Idaho State-Civic Symphony announced its 2017-18 concert schedule and that season tickets are now on sale for the season.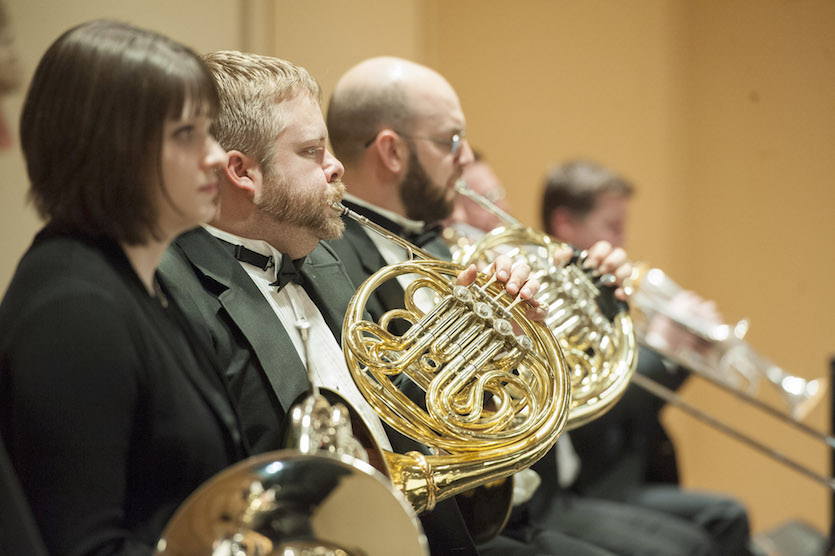 The upcoming season will feature the works of Saint-Saëns, Beethoven, Rachmaninoff, Vivaldi, Mendelssohn and more. It will also include the annual POPS concert featuring a movie night with the symphony and Charlie Chaplin's silent film "City Lights" and the annual Halloween Family Concert. This season will also feature guest artists Zuill Bailey, cello, Natalia Lauk, piano, and the Idaho Falls Symphony.
"I think that this will be one of our best seasons yet," said Heather Clarke, symphony executive director. "It will feature a wide array of music styles that will appeal to a variety of audiences. We had a great 2016-2017 season and are excited to bring the energy and excitement to this year's season."
Individual concert tickets are on sale. The season opener will be help on Sept. 22 and will also feature a tailgate with the Symphony.
To purchase season tickets, contact the ISU Box Office at (208) 282-3595. All packages, including the flex package, can be purchased up until 4 p.m. Sept. 21
Concerts and dates are listed below.
Classical Series Dates:
• Sept. 22: Season opener featuring Saint-Saens "Organ Symphony #3" and Rimsky-Korsakov's "Capriccio Espagnol"
• Nov. 10: Beethoven's "Symphony #3" featuring Zuill Bailey on cello, Mendelssohn's "The Hebrides," Saint-Saëns "Cello Concerto in A minor" and Massenet's "Meditation from Thaïs"
• Dec. 8 and 9: Joy to the World: an ISU Christmas featuring Vivaldi's "Gloria"
• Feb. 8: Rachmanioff's "Piano Concerto No. 2 in C minor" featuring Natalia Lauk on piano, Mozart's "Overture to The Magic Flute," Wagner's "Prelude to Tristan und Isolde" and Barber's "Medea's Dance of Venegeance"
• April 27: Double Orchestra: "Bolero!" with the Idaho Falls Symphony, Bach/Stokowski's "Passacaglia and Fugue in C minor," Williams' "Fantasia on a Theme of Thomas Tallis," Mahler's "Totenfeier" and Tchaikovsky's "1812 Overture"
Season Add-Ons:
• Oct. 13: POPS: Charlie Chaplin's "City Lights" silent film
• Oct. 28: Halloween Family Concert
Season Packages:
Complete Season Package includes five classical series concerts plus the POPS concert
Prices: adults - $180, current ISU faculty/staff - $168 and students (K-12) - $90
Classical Series Season Package includes five classical series concerts only
Prices: adults - $160, current ISU faculty/staff - $150 and students (K-12) - $80
Flex Season Package includes three classical concerts
Prices: adults, current ISU faculty/staff and students (K-12) - $102