Idaho Museum of Natural History joins Smithsonian magazine's 13th annual Museum Day Live! Free Admission on September 23, 2017, with a Downloadable Museum Day Live! Ticket
September 14, 2017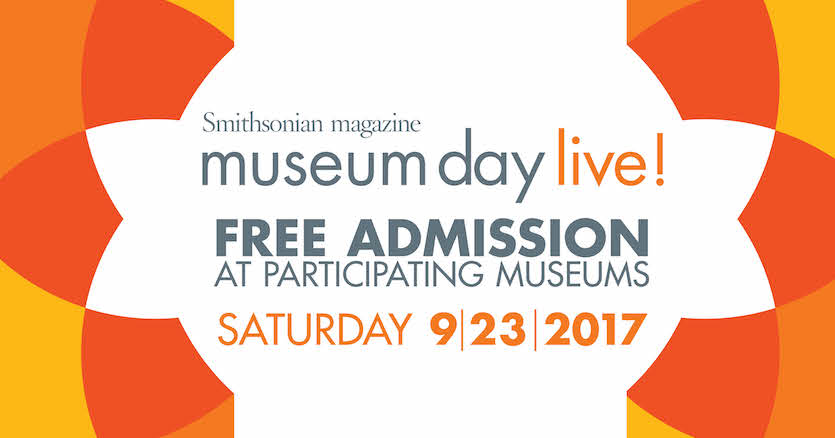 Pocatello, Idaho — The Idaho Museum of Natural History on the campus of Idaho State University will open its doors free of charge on Saturday, Sept. 23, as part of Smithsonian magazine's 13th annual Museum Day Live!, an initiative in which participating museums across the United States emulate the spirit of the Smithsonian Institution's Washington D.C.-based facilities, which offer free admission every day, and open their doors for free to those who download a Museum Day Live! ticket.
Smithsonian recognizes the extraordinary power of museums, and other cultural institutions, to provide visitors with insight and inspiration. The event represents a nationwide commitment to boundless curiosity and the pursuit of knowledge wherever you are. Over 200,000 people downloaded tickets for last year's event, and this year's event is expected to attract more museum-goers than ever before.
This year, Museum Day Live! will feature special interactive lesson plans created by Smithsonian in partnership with Microsoft using Minecraft: Education Edition. The IMNH will be able to utilize the Smithsonian material based lesson plans to enhance the Museum Day Live! experience.
"We are thrilled to partner with the Smithsonian and bring their programming to the Pocatello community," said Leif Tapanila, IMNH Director.
While at the museum enjoy Be the Dinosaur, Living with Fire, and I Love ISU: the exhibit. I Love ISU explores the history of ISU through historic photographs, artifacts, and stories. Be the Dinosaur is a groundbreaking fusion of state-of-the-art video game technology and traditional exhibits, featuring full-size dinosaur bones, a paleontology field station, a Safari Jeep and more. Visitors of all ages can enter into the largest and most complex restoration of an extinct ecosystem ever created.
Living with Fire explores fires in Idaho. Wildfires are a natural part of Idaho's arid landscape. For as long as forests and grasslands have covered the earth's surface, seasonal fires have consumed, renewed and shaped them. Plants and animals of our region have adopted ways to live with fire, but changes to fire frequency and the ever-expanding human population into wild spaces brings new challenges. Living with Fire is a new exhibit that looks at how Idahoans have dealt with this force of nature, from the Great Idaho Fire of 1910 to the Charlotte Fire in Pocatello a century later.
The Museum Day Live! ticket is available for download at Smithsonian.com/museumday. Visitors who present the Museum Day Live! ticket will gain free entrance for two at participating venues on September 23, 2017. One ticket per email address is permitted. For more information about Museum Day Live! 2017 and a full list of participating museums and cultural institutions, please visit Smithsonian.com/museumday.
For more information, please visit Smithsonian.com/museumday.
About Smithsonian Media
Smithsonian Media is comprised of its flagship publication, Smithsonian magazine, Air & Space magazine, Smithsonian Books, and the Smithsonian Media Digital Network. In addition, Smithsonian Media oversees the Smithsonian Institution's interest in the Smithsonian Channel, a joint venture between the Smithsonian Institution and CBS/Showtime. Smithsonian Media is a division of Smithsonian Enterprises, the revenue-generating business unit of the Smithsonian Institution. The Smithsonian Institution is the world's largest museum and research complex consisting of 20 museums and galleries, the National Zoological Park, and nine research facilities. Approximately 30 million people from around the world visit the museums annually. (smithsonian.com / si.edu)
---
Categories: