"Fire & Ice" theme of ISU College of Arts & Letters 5th annual New Year's Eve Gala
October 19, 2017
POCATELLO – The Idaho State University College of Arts & Letters has announced that "Fire & Ice" will be the theme of the 2017 New Year's Eve Gala.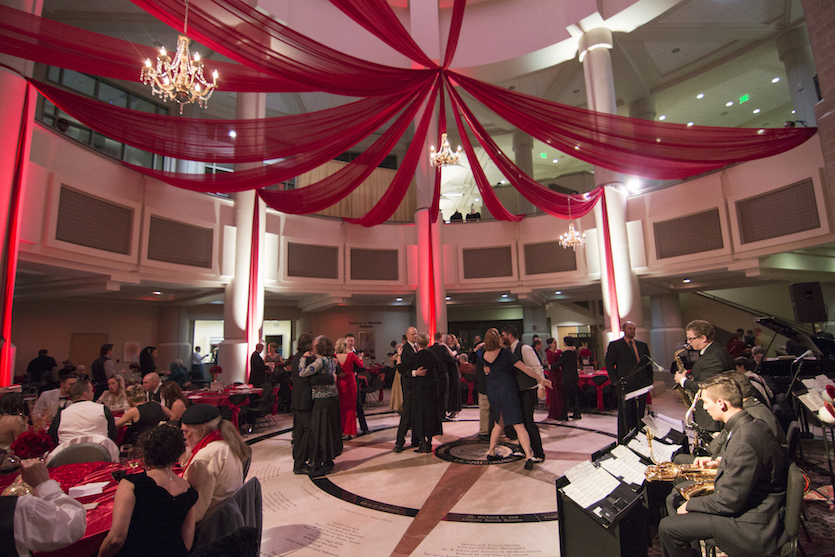 The Gala will be held on Dec. 31 at 7 p.m. at the L.E. and Thelma E. Stephens Performing Arts Center to raise money for student scholarships.
"The New Year's Eve Gala provides an opportunity for members of the Pocatello community to enjoy quality entertainment while raising money for student scholarships," said Melissa Lee, director of marketing and recruiting for the College. "We want members of the community to see what ISU students are doing and achieving while supporting them."
The evening's entertainment will include ISU students showcasing their talents in art, theatre, music and dance. John Abreu, Portneuf Medical Center's chief financial officer, will play Shostakovich's "Piano Concerto No. 2" and the Salt Lake City-based cover band The Number Ones will help ring in the New Year with their jazz/funk covers. Food and drinks are also included.
The New Year's Eve Gala has raised more than $184,000 in its first four years for student scholarships in theatre, music, dance, art, communication and English.
The theme "Fire & Ice" is a play on opposites with a contemporary feel. The food, entertainment and decor will evolve around the theme.
Tickets for the event are $125 each and tables of 10 are available for $1,000. To purchase tickets, visit isu.edu/calgala or call (208) 282-3207.
For more information, contact Melissa Lee at leemeli@isu.edu or (208) 282-1404.