David Archuleta will return to Pocatello for Season of Note Nov. 18 at ISU Stephens Performing Arts Center
November 2, 2017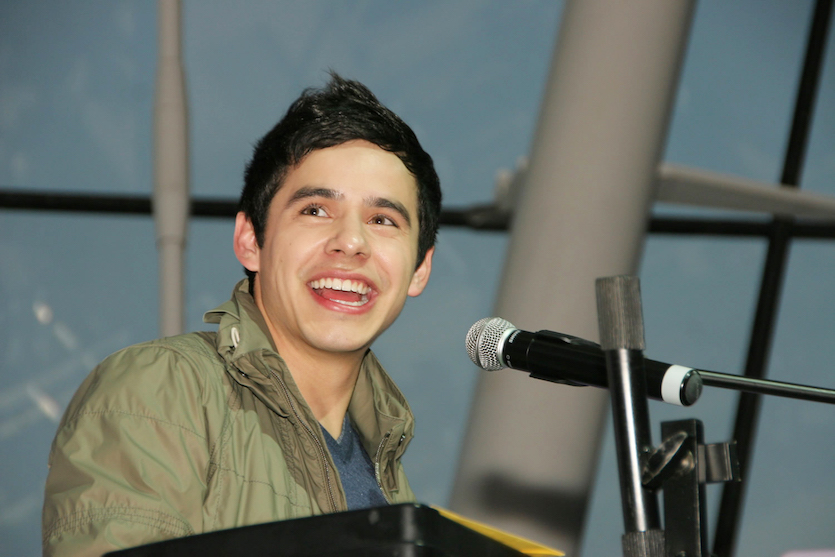 POCATELLO – In 2008, more than 30 million viewers fell in love with his voice. Now David Archuleta will perform a concert for this Idaho State University's A Season of Note on Nov. 18 at 7:30 p.m. at the Stephens Performing Arts Center.
Archuleta became a star when he was just 16, after receiving 44 million votes and was named runner-up in Season 7 of "American Idol."
Archuleta's first single "Crush," debuted at No. 2 on the Billboard Hot 100 chart the week of its release. His self-titled album, "David Archuleta," went gold selling more than 750,000 copies in the United States and more than 900,000 worldwide.
In 2014 Archuleta went to Chile to perform and record music again after taking time away from music during an LDS mission in Chile.
Since his return he has traveled to the Middle East to perform for U.S. troops, he recorded the song "Glorious" for the recently released movie, "Meet the Mormons," and recorded songs for the release of his album in 2016.
For more information on David Archuleta visit davidarchuleta.com.
His ISU Season of Note concert will be in the Joseph C. and Cheryl H. Jensen Grand Concert Hall.
Prices are $45 for main seating and $40 for upper level sitting. Tickets are available at the ISU Box Office in the Stephens Performing Arts Center (1102 Sam Nixon Dr.), by phone at 282-3595, online at isu.edu/tickets or at Vickers Western Wear.
For more information on the 2017-18 Season of Note, contact the Stephens Performing Arts Box Office at (208) 282-3595 or visit isu.edu/stephens.
---
Categories: