Bison Exhibit on display at Idaho Museum of Natural History
October 4, 2017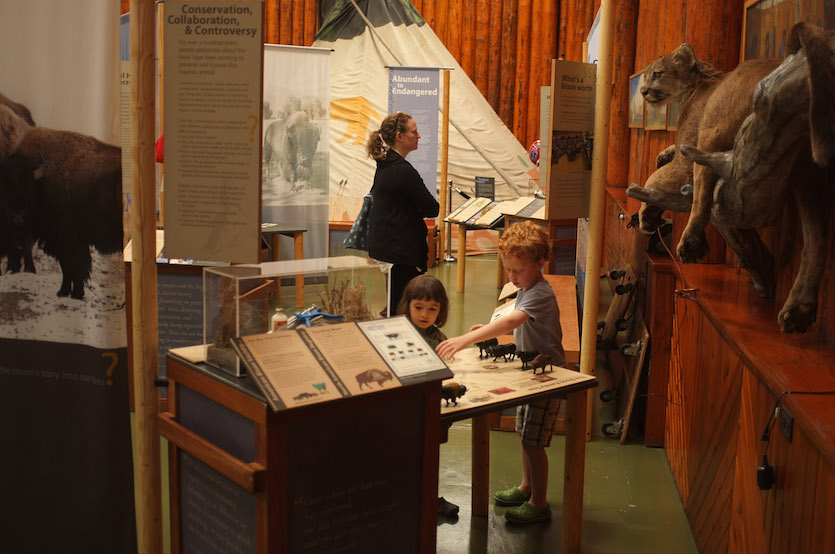 POCATELLO – The Idaho Museum of Natural History on the campus of Idaho State University will open its "BISON" exhibit on Oct. 14.
"BISON" is a traveling exhibit exploring the past, present and future of this great North American mammal. The exhibit creates an interactive environment that combines history, artifacts and hands-on activities to bring to life the story of this great North American mammal.
The exhibit is made possible by National Buffalo Foundation and the Kauffman Museum. "BISON" is available to museums across the United States and Canada to tell the tragic history of this majestic animal, its rescue from near extinction, and the story of people across North America working to preserve the bison as a vibrant part of our future.
The museum will also host Spirits & Skeletons, Oct. 13 from 7 to 10:30 p.m. This event is a fundraiser and features a sneak peek at the BISON exhibit. Spirits & Skeletons tickets are $25 online or $35 at the door. All proceeds from the event will benefit future exhibits at the museum.
Since 1934, the IMNH has offered unique, educational and fun opportunities to visitors, classrooms, tourists and the public at large. The IMNH is open six days a week, closed Mondays. To learn more please visit imnh.isu.edu or call 208-282-3168.