Bengal Pharmacy awards two health science scholarships to students from Mackay, Challis
August 17, 2017

POCATELLO—Idaho State University senior Gabrielle McIntosh, of Mackay, and freshman Cortney Nelson, of Challis, have each received a $500 scholarship from Bengal Pharmacy for the 2017-18 academic year.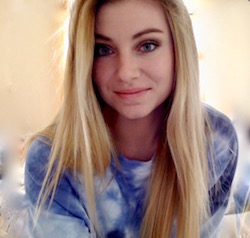 McIntosh, 22, will graduate in May with a bachelor's degree in radiographic science. She is a 2013 graduate of Mackay Junior/Senior High School.
Nelson, 18, who graduated from Challis Junior/Senior High School in May, plans to study pharmacy after she completes a bachelor's degree in health care administration.
Bengal Pharmacy scholarships are awarded to qualified students who graduate from high schools in rural Idaho communities—such as Arco, Challis and Mackay—and major in programs within the Kasiska Division of Health Sciences, according to Dr. David Hachey, an ISU pharmacy professor and president of Bengal Pharmacy.
McIntosh and Nelson say they're grateful for the scholarships which they'll apply toward tuition and expenses.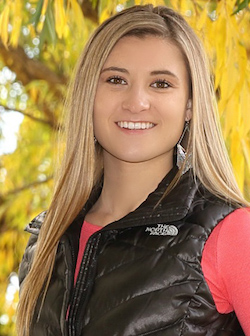 "Every little bit helps," says McIntosh, noting ISU's scholarship program has helped ease the financial burden as she completes the rigorous radiographic science program. She's looking forward to fall semester where she'll spend three days a week on a clinical rotation at Eastern Idaho Medical Center in Idaho Falls. After graduation, she hopes to work as a radiographic or X-ray technologist at an Idaho hospital.
Nelson decided to study pharmacy after participating in a program that enabled her to earn high school credit last spring while working at Bengal Pharmacy in Challis. She shadowed pharmacy employees and assisted with office duties, giving her a sense of the vital role pharmacists play in providing health care.
She thanks pharmacy technician Helen Tristan and ISU pharmacist Bret Jacobson for encouraging her to apply for the scholarship.
"I am very excited to start this next chapter of my life as a Bengal, and I am very appreciative for this scholarship, which will go toward expenses for college," she said.
Nelson will work part time at Bengal Pharmacy on the Pocatello campus this fall in addition to carrying a full class load.
Photo information: Gabrielle McIntosh, top, Cortney Nelson, below.
---
Categories: