Bellamy Brothers to perform Oct. 28 at ISU Stephens Performing Arts Center
October 16, 2017
POCATELLO – Howard and David Bellamy of the Bellamy Brothers will present their 40 years of success as country and pop singers at the L.E. and Thelma E. Stephens Performing Arts Center's Jensen Grand Concert Hall on Oct. 28 at 7:30 p.m.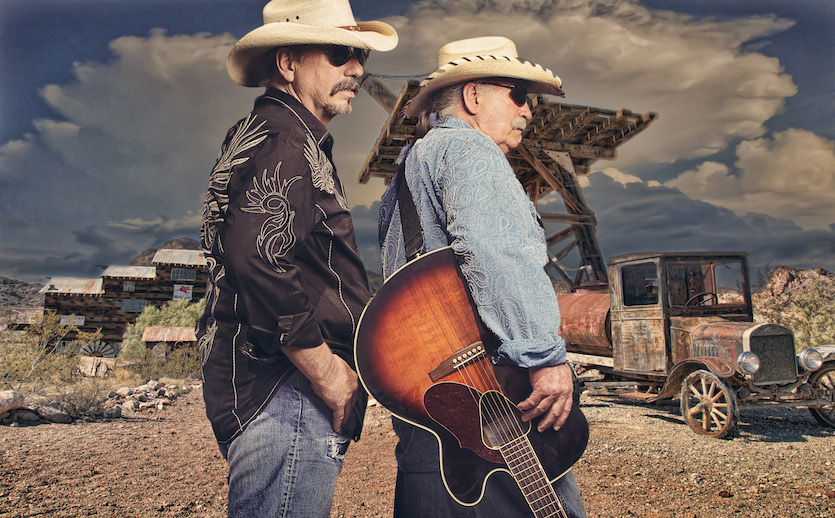 The road for the Bellamy Brothers started on the pop music charts in the '70s and took a turn into country music in the '80s. Because of their country music input, their music began paving the way for other duos such as Brooks and Dunn, Montgomery Gentry and Big and Rich to come along.
Before the duo forked into country music, the music of the Bellamy Brothers started in their home state of Florida before becoming a nation presence in the '70s pop music culture of Los Angeles.
The Bellamy Brothers latest project is their new album titled, "40 Years." This project celebrates their career with 20 of their biggest hits and then adds 20 new songs in this two-CD anniversary collection.
For more information on the Bellamy Brother visit bellamybrothers.com.
Prices are $40 for main seating and $36 for upper level sitting. Tickets are available at the ISU Box Office in the Stephens Performing Arts Center (1102 Sam Nixon Dr.), by phone at 282-3595, online at isu.edu/tickets or at Vickers Western Wear.
For more information on the 2017-18 Season of Note, contact the Stephens Performing Arts Box Office at (208) 282-3595 or visit isu.edu/stephens.