Bellamy Brothers excited about bringing their 40 years tour to Pocatello Oct. 28
October 24, 2017
POCATELLO – You might think touring on the road for 40-years plus might get old, but it doesn't for the Bellamy Brothers who will perform their accumulated hits from the country and popular music charts at 7:30 p.m. Oct. 28 at Idaho State University.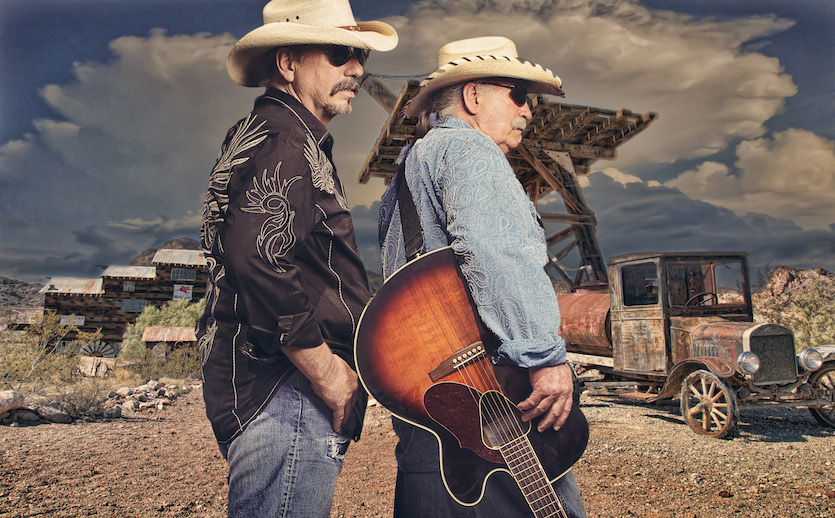 The "Reflecting 40 Years of Hits" concert is in the Stephens Performing Arts Center Jensen Grand Concert Hall.
"It's a hard question (why do you keep on touring)," Howard Bellamy said when reached at his home on Tuesday. "I guess we're just obsessed. It is just what we do and we've done it so long that we get rather ancy when we stop too long."
Howard credited his parents for the longevity of the two brothers' careers and their touring stamina. They've played in all 50 of the United States numerous times and have played in 70 countries, soon to be 71 when they play in Namibia, Africa.
"He is a pain sometimes, but I've put up with him," Howard joked, when asked how he's been able to tour with his brother so long. "We were raised on a ranch, and it is still a working ranch, in Florida, and our parents should be given credit for how we've been able to work together. There was a little thing called 'discipline' back then and they instilled it in us. I give them a lot of the credit for what we have done."
By the way, that family ranch he referred to, about 30 miles inland from the west coast of Florida, survived Hurricane Irma, but for a while it didn't look like it would.
"We got very lucky. We were expecting everything to be gone," Bellamy said. "At the last minute it took a turn in our favor and we got lucky. It could have been a disaster."
Pocatello concert-goers should expect to hear a lot of the Bellamy Brothers old hits, but there will be a few new songs. The Bellamy Brothers latest project is their new album titled, "40 Years." This project celebrates their career with 20 of their biggest hits and then adds 20 new songs in this two-CD anniversary collection.
There first big hit, a No. 1 song on the pop charts in the United States, was "Let Your Love Flow" in 1976. Their first No. 1 song on the country charts recorded in 1979 was "If I said you had a beautiful body (would you hold it against me)," which became the No. 1 country pick-up line according to a 2003 article in Country Weekly magazine. "Redneck Girl," "Old Hippie" and "Kids of the Baby Boom" were among their hits in the 1980s and 1990s. "Old Hippie" was ranked #95 of the 100 greatest country songs by Rolling Stone in June 2014.
Fans of the Bellamy Brothers can look forward to the duos' biography titled "Let Your Love Flow, the Life and Times of the Bellamy Brothers" scheduled to come out early next year.
"We just finished our book," Bellamy said. "Hopefully we will still have some fans after they read about some of the things we did. It's all true. Some of it I'm proud of and some of it I am ashamed of. David and I wrote the stories and a co-writer helped organize it. Telling the stories is the easy part, getting them in sequence that makes sense is a little harder. But we were hands-on with it the entire way."
For more information on the Bellamy Brother visit bellamybrothers.com.
Ticket prices for the concert are $40 for main seating and $36 for upper level sitting. Tickets are available at the ISU Box Office in the Stephens Performing Arts Center (1102 Sam Nixon Dr.), by phone at 282-3595, online at isu.edu/tickets or at Vickers Western Wear.
For more information on the 2017-18 Season of Note, visit isu.edu/stephens.