Logan Briggs named ISU April Career Path Intern of the Month
April 14, 2016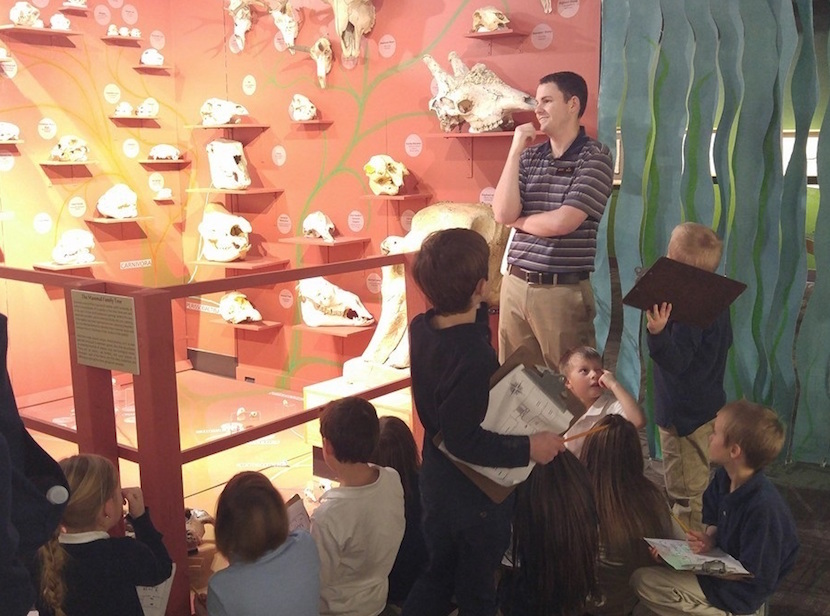 POCATELLO - Idaho State University's undergraduate senior Logan Briggs has been named April's Career Path Intern of the Month by the ISU Career Center.
Briggs is an undergraduate senior in the College of Education working towards his teaching certification.
Briggs began work as a CPI for the Idaho Museum of Natural History on the ISU campus in the spring of 2015 and has been overseeing the museum's outreach program. He oversees Building Bright Futures and the Fired Up after school programs in American Falls.
Each respective after-school program provides enrichment, academic support and school snacks to children in the first through sixth grade. Each month, Briggs visits nine classrooms with these programs and conducts hands-on lessons and games related to Idaho's natural history.
Last month, Briggs helped the after-school students plant native milkweed plants, which are vital to the life cycle of Idaho's state insect, the monarch butterfly. The seedlings started by the after school students will be given away to the community members at the annual Portneuf Valley Environmental Fair April 18 in Caldwell Park.
The purpose of the CPI program is to provide goal-oriented and meaningful job experience and experiential education that is aligned with a student's academic major and career goals. It is not intended to supplement a department's payroll, supplement funds previously used for student employment, or provide non-professional duties and responsibilities or duties inconsistent with the student's academic major and career goals
For more information on the CPI program contact, Ambri Saighman, CPI Coordinator at
(208) 282-5714 or saigambr@isu.edu.