ISU's Summer Concert Series and BBQ held Thursdays on the Quad
June 1, 2016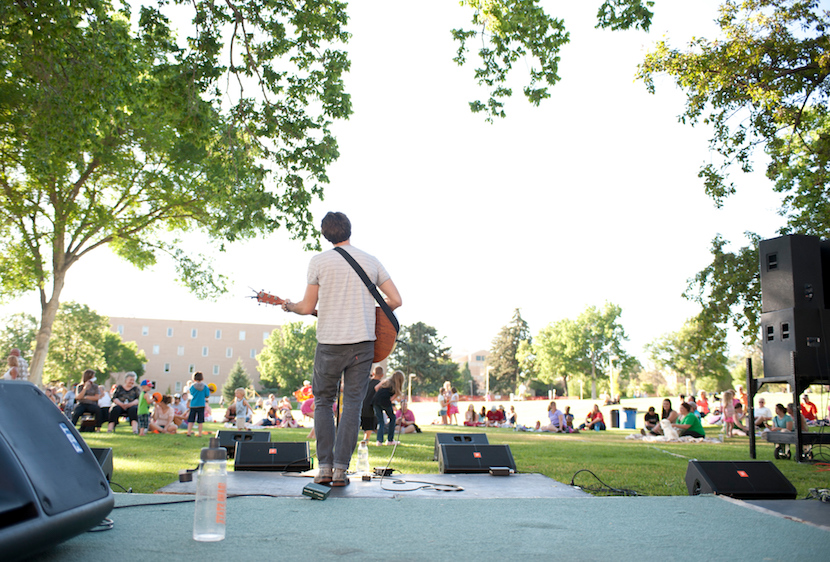 POCATELLO - Idaho State University's Summer Activities is sponsoring concerts and barbeques throughout the summer at 6 p.m. Thursdays on the Hutchinson Quadrangle
The concerts are free. The barbeques are free for ISU summer students with valid Bengal Cards and $3 for the public.
The concert schedule is as follows:
June 2 – L.A. Price – She is a singer, songwriter and musician, but most importantly, an artist. "Being true to myself and being authentic is the most important thing for me," says the dark-haired, mid-western songstress. Opener is Sandra Higley.
June 9 – DNK – based in Nashville, this pop/radio duo made waves during their time in Belmont University's nationally renowned music program and captured the hearts of many by belting out everything from Motown to jazz classics. Opener is Dan and Heather Mihlfeith.
June 16 – Jeff Radford – With authentic, honest lyrics and a soulful voice, Radford wants to bring an experience to the listener. Opener is Country Drive.
June 23 – Clumsy Lovers – With a mix of fiddle and banjo-fueled, blue-grassified Celtic rock, their high-energy shows have worn out dance floors and created a loyal following in 49 states. Opener is the Aaron Ball Band.
June 30 – John Rush – Also called the "human iPod," Rush can play more than 60 hours of music by memory, including original songs and covers. Opener is Happy Havoc.
July 7 – Danika Portz – Portz and her music has been described as a mixture of Mumford and Sons, Kacey Musgraves and Katy Perry – with a voice on par with Norah Jones. Opener is Jedd Greenhalgh
July 14 – Ian McFeron – Compared to Bob Dylan and Ryan Adams, McFeron has seven albums under his belt and performs on average 200 shows per year across the United States and Europe. Opener is High School Band Camp.
July 21 – Brett Wiscons – A new type of storyteller who effortlessly weaves fact with fiction, Wiscons dives deep into his mind's eye to conjure songs that are more stores than anything else. Opener is Henry Gonzalez.
August 4 – Jesse Ruben – Ruben is an inspiring singer/songwriter. He has started and an inspirational and motivational movement called the "We Can Project" in New York, which is rapidly spreading across America. Opener is Jareth Sampson.
For more information visit www.isu.edu/union/summer or call the hotline at 208-282-2701 or the office at 208-282-3451.
---
Categories: