ISU presents country singer Dustin Lynch April 25 at the Stephens Performing Arts Center
March 18, 2016
POCATELLO – Idaho State University will present country singer Dustin Lynch April 25 at 7:30 p.m. in the Stephens Performing Arts Center's Jensen Grand Concert Hall.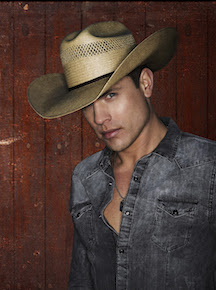 Since releasing his single "Cowboys and Angels," Lynch has launched on to the country music scene. His videos have more than 25 million views on YouTube and VEVO. He has reached No.1 on the MTV Music Meter and sold 2.4 million digital singles. The Tennessee native brings a combination of traditional influences and edgy intensity to the genre.
Lynch's has recorded the Top-25 single "Hell of a Night" and his song "Where it's at," was at No.1 on the charts for several weeks and has earned well over 23.6 million streams on Spotify. Lynch previously opened for Keith Urban and then traveled nationwide on Luke Bryan's 2015 tour.
He was praised in Rolling Stone Country's "The best things we saw at CMA Music Fest 2014." Rolling Stone's 2013 Best of Rock Issue named him the "Best New Country Music Artist of 2013." He was also picked for both People Country and US Weekly's "2014 Sexiest Men of Country."
Tickets are $44 for general seating and $40 for upper level seating. Tickets can be purchased over the phone at 282-3595 or online at www.isu.edu/tickets.
They can also be purchased in person at the Stephens Center Box Office, Vickers Western Stores in Pocatello and Idaho Falls or at the Pond Student Union Information Desk. The Stephens Center Box Office is open from 10 a.m. to 4:30 p.m. weekdays.