ISU-Meridian will confer 241 degrees and recognize Student Excellence Honorees at May 9 Commencement; Educator and author Hartzell Cobbs will speak
April 26, 2016

BOISE-- Idaho State University-Meridian Health Science Center will hold its commencement ceremony at 6 p.m., May 9, at the Boise Centre, 850 W. Front St.
Some 241 students are eligible for degrees, including 61 Renaissance High School students who will receive Associate of Arts degrees in general studies through a partnership with ISU and the West Ada School District. Author and educator Hartzell Cobbs, who served as executive director of the Boise-based Mountain States Group for 17 years, is commencement speaker.
ISU-Meridian Associate Vice President Bessie Katsilometes will introduce the campus' 2016 Student Excellence Award finalists and announce the top honoree.
The four finalists, nominated by faculty for academic excellence, research endeavors and community service, are: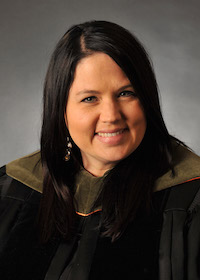 Tiffany Calás, Pharmacy
Four years ago, Calás enrolled in ISU-Meridian's pharmacy program, pursing her dream to become a pharmacist.
The Boise native holds a bachelor's degree in vocal performance from Brigham Young University and served as assistant director of the Manhattan School of Music's preparatory division in New York City. She spent 10 years performing with Opera Idaho and teaching private voice lessons.
Active in community outreach, Calás has taught Treasure Valley youngsters and teenagers about the dangers of prescription drug abuse and provided diabetes education at community health fairs. She was the local winner and a national finalist in the 2016 American Pharmacists Association's patient counseling competition which requires student pharmacists to educate patients about medication use.
After graduation, Calás will work as a pharmacist for drug retailer Albertsons.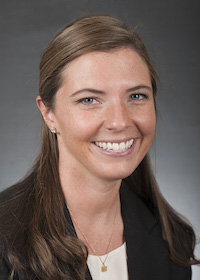 Colette Cremeans, Physician Assistant Studies
In 2013, Creameans was flying from Michigan to Meridian to interview for a seat in the Master of Physician Assistant Studies program. A blinding snow storm cancelled her connecting flight, forcing her to conduct the interview by phone from the Phoenix airport.
So impressive were her academic credentials and her ability to roll with the punches that Cremeans was admitted to the two-year program.
Cremeans has participated in numerous service projects, including free community health screenings for underserved citizens. In February, she was part of an ISU team that traveled to the Dominican Republic to provide acute medical care to people in need.
Cremeans, who holds a bachelor's degree in biology from University of Michigan, has conducted pharmacology research at Michigan and Wake Forest University in North Carolina.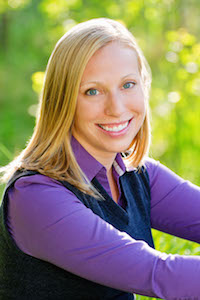 Jennifer Gess, Counseling
Gess, a licensed professional and mental health counselor, moved to Idaho to pursue her doctorate in counselor education at ISU-Meridian.
A gifted scholar and researcher specializing in counseling issues within the lesbian, gay, bisexual, transgender, bisexual and queer community (LGBTQ+), Gess has published peer-reviewed articles and presented her research at state, regional and national conferences.
She is president of the Idaho Counseling Association and is founding president of the Idaho Association of LGBT Issues in Counseling. At her private practice in Boise, Gess specializes in child and family therapy, group counseling and issues relating to LGBT children, youth and adults.
Gess grew up in Woodinville, Washington. She holds a bachelor's degree in community psychology from University of Washington and a master's degree in counseling from Seattle University.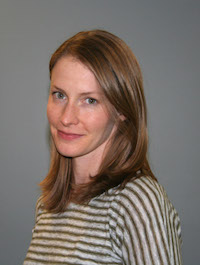 Elisabeth Gebhart, Speech Language Pathology
Gebhart has been active in community outreach efforts, including helping organize free hearing screenings at ISU-Meridian and conducting speech and language evaluations for school districts. Fluent in Spanish, she has been invaluable to clients seeking bilingual services.
Gebhart, who grew up in Fairbanks, Alaska, earned a bachelor's degree in mathematics at Mount Marty College in South Dakota and a master's degree in Spanish literature at University of Kansas.
At ISU-Meridian, she has been involved with the National Student Speech Language Hearing Association and advocated for improved services for people with communication disorders.
After graduation, Gebhart will serve an eight-week externship with Saint Alphonsus Rehabilitation Services. She's interested in working with adults who have acquired speech, language, and swallowing disorders.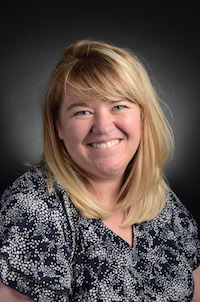 A fifth ISU-Meridian student, Michelle Wilkin, is recipient of a 2016 ISU Alumni Association Outstanding Student Achievement Award representing the College of Pharmacy. She earned a bachelor's degree in microbiology from ISU and worked as a medical technologist and molecular epidemiologist in the Treasure Valley before enrolling in the Doctor of Pharmacy program.
Wilkin helped organize the ISU-Meridian/ Ada County Community Health Screenings and provided poison prevention and drug abuse education at local schools.
After graduation, she will complete a yearlong residency at Saint Alphonsus Medical Center in Boise.
Here's the breakdown of Meridian's 241 degrees: Two Doctor of Philosophy (Counselor Education and Counseling); 11 Doctor of Audiology; two Doctor of Nursing Practice; 31 Doctor of Pharmacy; five Master of Counseling; four Master of Physical Education/Athletic Administration; 30 Master of Physician Assistant Studies; three Master of Public Health; three Master of Business Administration; one Master of Health Education; 13 Master of Science (Medical Laboratory Science and Speech Language Pathology); one Master of Education (Deaf Education); 69 Bachelor of Science (Medical Laboratory Science, Nursing, Communication Sciences and Disorders, Sign Language Interpreting, Emergency Management, Fire Services Administration); 6 Associate of Science (Sign Language Studies and Paramedic Science), and 61 Associate of Arts (General Studies).
Graduates can share their memories on social media at #isugrads.
The ISU-Meridian Health Science Center offers more than 25 graduate, undergraduate and online programs. Most are in the health sciences. Visit www.isu.edu/meridian.
---
Categories: