Idaho State University student Shelby Rae Murdock places second at National Oldtime Fiddlers Contest
July 25, 2016
POCATELLO – Idaho State University student Shelby Rae Murdock recently placed second in the Young Adult Division at the National Oldtime Fiddlers' Contest and Festival in Weiser, Idaho. The Young Adult Division is for fiddlers aged 18-36.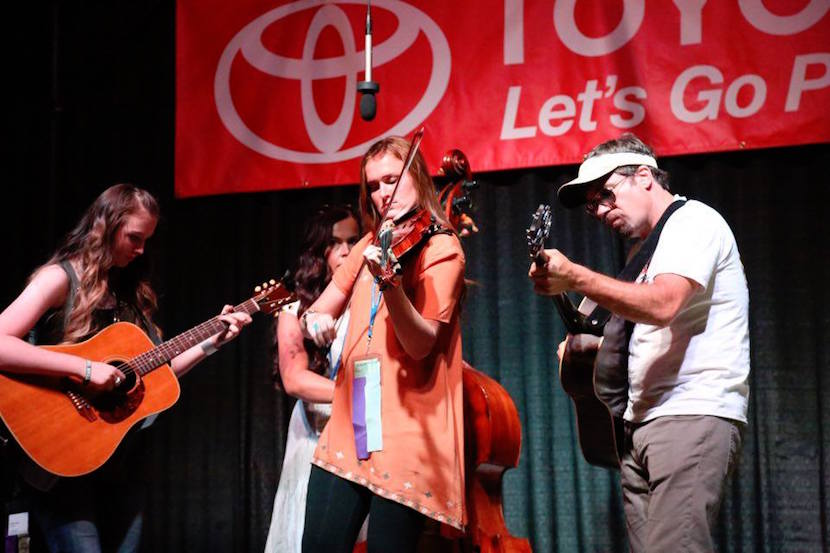 "This is the highest that I have ever placed at nationals before," Murdock said. "It is hard balancing being a full-time student, teaching lessons full time, being married, and still finding time to practice fiddle and classical music for school on a daily basis. It felt great to see the motivation that I can still be successful and balance everything."
The competition, held in June, included four rounds of three songs. Murdock played various tunes including "Festival Waltz," "T&T Rag," "I Don't Love Nobody" and "Portneuf Waltz," which she wrote.
Murdock is currently a senior studying music education and violin at ISU, and plays violin in the Idaho State-Civic Symphony. She has an album titled "Little Red" available on iTunes. Murdock also teaches fiddle lessons to students in Blackfoot, Pocatello and nationwide using Skype.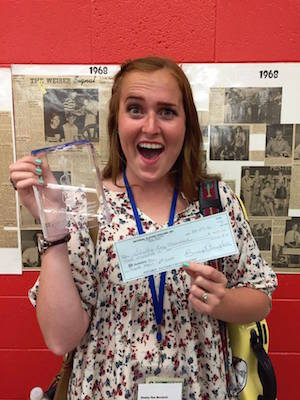 Murdock has been playing the fiddle since she was 12. She first started playing the guitar when she was 11, and her guitar teacher encouraged her to learn the fiddle to help with her accompanying. Murdock said she was naturally passionate about the fiddle. She said she would spend hours on YouTube and Google learning tunes, practicing and then comparing her sound to professionals.
"I wasn't like many other kids my age," Murdock said. "I listened to bluegrass, country, Celtic, Cape Breton fiddling, jazz, 'newgrass' and Texas-style fiddling all the time, and I still do."
Idaho State University and the Symphony will be hosting their own fiddle competition next May on ISU's campus. All ages and skill levels are welcome to participate. More information will be available closer to the competition.
"I am excited to host a fiddle contest at ISU next year to help perpetuate the history of fiddling and to help give back to the community," Murdock said. "There are so many musicians in Southeast Idaho, but no fiddle contests here."
For more information on the ISU Fiddle Competition scheduled May 20, 2017, contact Murdock at 757-7739 or russshel@isu.edu.