Idaho State University music faculty members to appear in performances across the state
April 14, 2016
POCATELLO – Diana Livingston Friedley and Geoffrey Friedley, music professors at Idaho State University, will be soloists with the Boise Baroque Chamber Orchestra and the Magic Valley Chorale this month.
Both singers will be soloists for the Boise Baroque Chamber Orchestra's performances of Handel's "Judas Maccabeus" on April 22 at 7:30 p.m. and on April 24 at 2 p.m. in the Cathedral of the Rockies, Boise.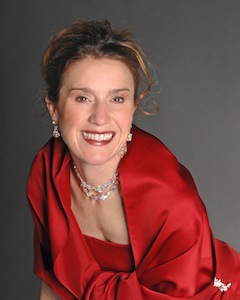 The Magic Valley Choral will feature the Friedleys in Parts II and III of Handel's "Messiah" on Saturday, April 23 at 7:30 p.m. in the College of Southern Idaho's Fine Arts Auditorium.
Soprano Livingston Friedley has appeared as a guest soloist with numerous organizations throughout the United States. In her home state of Idaho, she has appeared with The Idaho State-Civic Symphony, Boise Baroque Orchestra and the Idaho Falls Symphony. She recently collaborated with fellow ISU School of Performing Arts colleagues in January to perform Schoenberg's monumental work, "Pierrot lunaire."
Tenor Friedley performs regularly throughout Idaho and other parts of the United States as a soloist in recital, oratorio and opera. In July 2015, he performed Hugo Wolf's "Italienisches Liederbuch" with Diana and pianist Mark Neiwirth on the Sunday Sounds at Six Series in McCall. In June 2015, he and pianist Neiwirth performed Francis Poulenc's "Le Travail du Peintre" ("The Work of the Painter") for the Summer Institute for Piano and Strings, sponsored by Idaho State University and the Idaho State-Civic Sympony.
In July, the Friedleys will collaborate with pianist Mark Neiwirth and guitarist Bill O'Brien for An Evening of Folks Songs at ISU's Summer Institute for Piano and Strings.