Idaho State University Chamber Choir to tour through Britain
May 2, 2016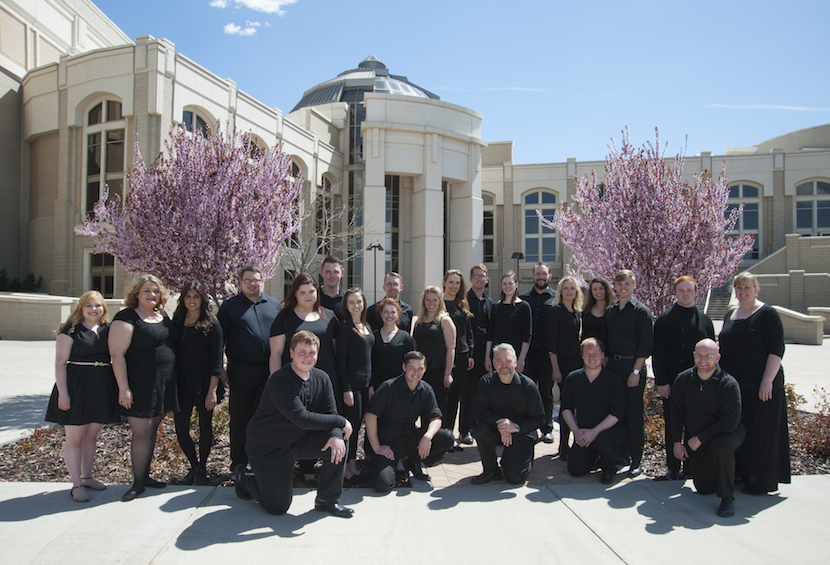 POCATELLO – The Idaho State University Chamber Choir will take a choir tour for 13 days through Britain performing in some of the most historical cathedrals in the world.
The choir will leave on May 9 and have their first performance in Edinburg, Scotland. They will then perform seven more times in York, Newcastle, Worcester, London, Ely, Oxford and Cambridge, England. They will return on May 21.

The choir will have the opportunity to perform in some of the oldest churches in the world including the Ely Cathedral and the Christ Church Cathedral in Oxford. Most of the venues they will be performing in do not allow open groups to perform. The Chamber Choir had to submit recordings of their previous concerts for permission to perform in the venues.

"These are the sorts of experiences that are essentially living classrooms," said Scott Anderson, ISU director of choral activities and of the Chamber Choir. "You go into a building that was built in the 13th or 14th century and sing music that the composer wrote for that exact space. You can't replace experiences like that."

Some of the other cathedrals they will be performing in include St. Giles Cathedral in Edinburg, Scotland, the St. Nicholas Cathedral in Newcastle, the York Minster Cathedral in York and the Worcester Cathedral.

"It is important for our students to experience history and culture on site, in the very spaces that some of these pieces were written for," Anderson said. "It is also important for them to use these experiences to make connections to their own art."

Anderson said that Britain has great choral traditions, and the choir will get to experience some of this as they sit in on rehearsals of the world-famous Christ Church Cathedral Choir.

The group will be accompanied by recording engineer Jon Treasure, who will get recordings to compile for the ISU website and a Chamber Choir CD. The choir will also perform with St. Aidan's Church of England High School choir at its end-of-the-year concert.

For more information about the Chamber Choir's trip, contact Anderson at 282-2699 or andescot@isu.edu.
---
Categories: