Pocatello Adaptive Ski School seeks students and instructors
December 8, 2016
Scarlett Smith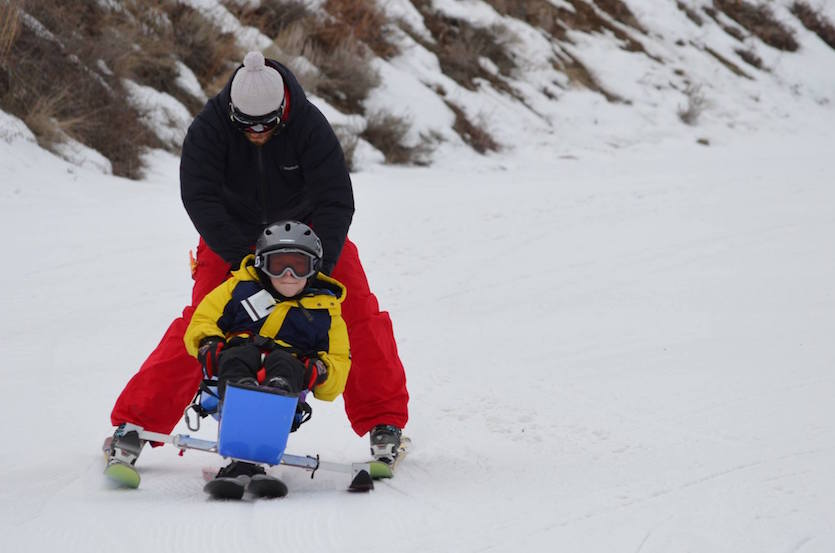 POCATELLO – Idaho State University's Cooperative Wilderness Handicapped Outdoor Group (CW HOG) has teamed up with Pebble Creek Ski Area for the 2017 Pocatello Adaptive Ski School starting Jan. 12. Instructor training begins Jan. 6.
The Pocatello Adaptive Ski School (PASS) makes skiing possible for individuals of all abilities.
The school is currently seeking individuals with disabilities for skiing and skiers and boarders that are interesting in being adaptive instructors.
Instructor training begins with a session on Jan. 6 from 6 p.m. to 8 p.m. at the Outdoor Adventure Center on the lower level of the Pond Student Union. Instructor training finishes on Jan. 7 at Pebble Creek Ski Area from 9 a.m. to 3 p.m. This clinic will give a rundown of the various disciplines within the adaptive realm.
"Adaptive skiing is a positive outlet for realizing the endless possibilities and opportunities in life, whether you are striving for the paralympics or just want to be out in the clean mountain air," said Robert Ellis, outdoor recreation coordinator for CW HOG.
People interested in being a student or volunteering as an adaptive instructor can contact Ellis at ellirobe@isu.edu or at the CW HOG office at 282-3912.
---
Categories: