Muggle Magic, a family event, set Nov. 19 at Idaho Museum of Natural History
November 15, 2016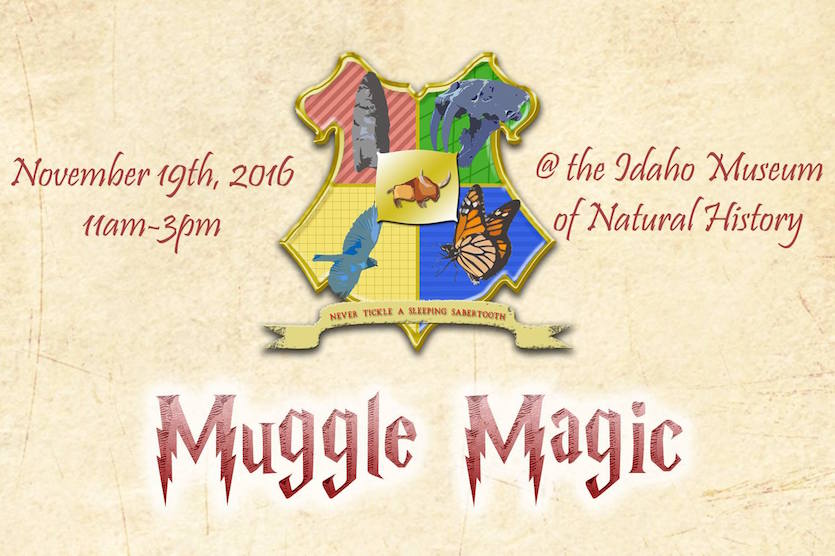 POCATELLO – The Idaho Museum of Natural History (IMNH) at Idaho State University is hosting its annual Muggle Magic event from 11 a.m. to 3 p.m. on Nov. 19.
Muggle Magic combines the iconic world of Harry Potter with natural science.
On Saturday, Nov. 19, the museum will transform into the IMNH School of Nature and Science. The public is invited to join with museum staff members to use the popularity of Harry Potter to get kids excited about natural history and science, technology, engineering and math (STEM) fields. This year the event will coincide with the release of the newest Potterverse-related film, "Fantastic Beasts and Where to Find Them."
"We are very excited to bring back Muggle Magic this year," said Becky Hansis-O'Neill, IMNH Education Specialist. "The overlap between real animals and the abilities of fantastical beasts allows us to spark young imaginations in a unique and effective way."
The museum staff will be joined by Idaho Fish and Game, Zoo Idaho, Idaho National Laboratory, the Fisheries Society, National Wild Turkey Federation, Audubon Society, ISU Professor Chuck Peterson, and more to explore the fantastic beasts of Idaho and the West.
Tickets are the regular price of admission and will include all activities. All proceeds from Muggle Magic fund supplies for education programs at the museum. The IMNH is located at 698 E Dillon St. For more information about the IMNH please visit imnh.isu.edu.
---
Categories: