Jennifer Hackwith new coordinator of accelerated nursing program
November 17, 2016

POCATELLO – Jennifer Hackwith is the new coordinator of Idaho State University's accelerated nursing program, which allows students to earn a second bachelor's degree in an intensive 12-month program.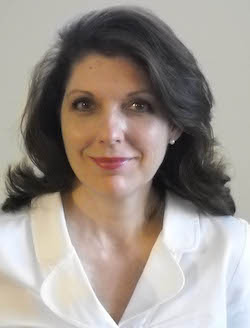 A health provider and educator with more than 30 years of experience, Hackwith will serve as a liaison to ISU clinical education partners, and assist the ISU School of Nursing with curriculum development, student advising and faculty leadership for its accredited nursing program.
"Having come to nursing as a second bachelor-degree student, I'm keenly aware of both the opportunities and challenges of the accelerating nursing student, and enthusiastic to support the students and faculty of this important program," Hackwith said.
ISU offers the state's only accelerated Bachelor of Science degree in nursing, a three-semester program based on the ISU-Meridian campus. To enter the program, students must hold a bachelor's degree in another discipline and complete prerequisites.
A board-certified nurse practitioner since 2004, Hackwith holds a doctorate in nursing practice and a Family Nurse Practitioner post-graduate certificate from Frontier Nursing University in Hyden, Kentucky. She earned a master's degree in nursing at Case Western University, and bachelor's degrees in nursing and psychology at University of Nevada, Las Vegas.
Hackwith assumed her new position Nov. 2. Before joining ISU, she was clinical coordinator for Boise State University's School of Nursing and was on the nursing faculty at University of Nebraska Medical Center and adjunct faculty at Gonzaga University.
---
Categories: