Idaho State University to host vox.com journalist Sean Illing on Oct. 17-18
October 10, 2016
POCATELLO – Idaho State University will host Vox.com journalist Sean Illing on Oct. 17 for his free talk titled, "Is Too Much Democracy a Bad Thing? Thoughts on the 2016 Election."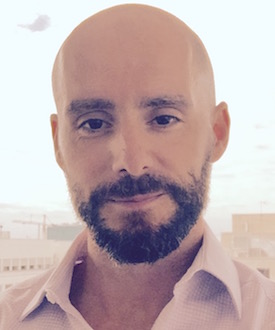 The event will be held from 7 to 8:30 p.m. in the North and Middle Fork Rooms in the Pond Student Union.
While on ISU's campus, Illing will also moderate a public debate on the electoral college that will be put on by ISU's debate team at 5:30 p.m. Oct. 18 in the Pond Student Union Middle Fork Salmon River Room.
Illing is Vox's chief interview reporter, who's most recent interview was with comedian/commentator Bill Maher and film director Oliver Stone. He has a Ph.D. in political science and has taught philosophy and politics at Louisiana State University and Loyola University New Orleans. He is also a blogger and editor-in-chief at CosmoPoliticsBlog.com, and a United States Air Force veteran. His work has been featured in publications around the country.
"It's exciting to have such an unconventional political journalist visit during the final stages of the presidential election," said Zac Gershberg, a professor in the Department of Communication, Media and Persuasion. "Vox is one of the best examples of explanatory journalism you'll find across the mass media, and Sean, as their chief interview reporter, will share some unique insights into the election that move beyond the basic horse-race coverage of the mainstream press."
Illing's talk, "Is Too much Democracy a Bad Things? Thoughts on the 2016 Election" is free and open to the public. For more information, contact Zac Gershberg at 282-3272 or gerszach@isu.edu.