Idaho State University presents faculty recital with Eleanor Christman Cox and Mark Neiwirth on Oct. 22
October 18, 2016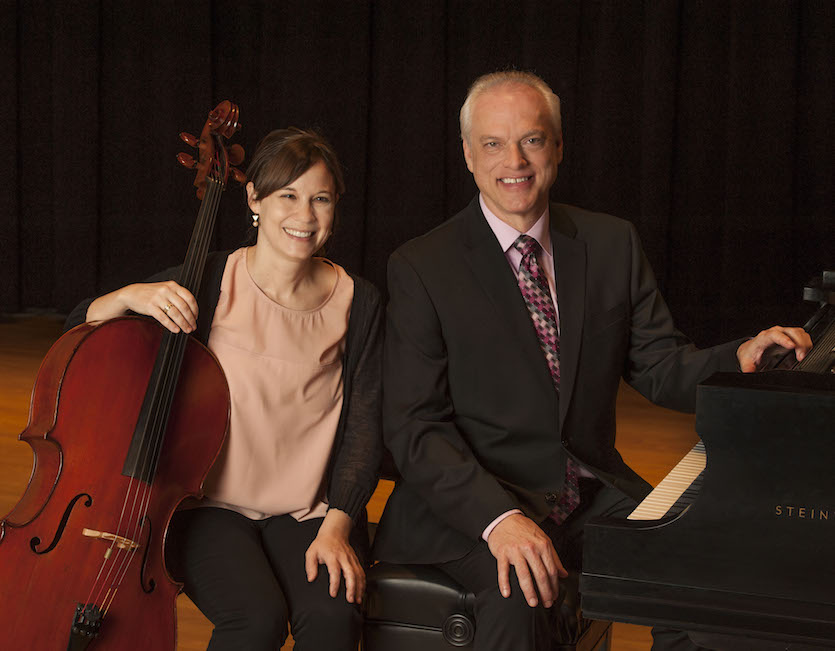 The ISU School of Performing Arts will present a faculty recital with cellist Eleanor Christman Cox and pianist Mark Neiwirth at 7:30 p.m. Oct. 22 in the Joseph C. and Cheryl H. Jensen Grand Concert Hall at the L.E. and Thelma E. Stephens Performing Arts Center.
Cox and Neiwirth will perform major works by Max Reger, Sergei Rachmaninoff and Dmitri Shostakovich. Reger's "Solo Suite No. 2 in D minor" was inspired by J. S. Bach's cello suites, with a decidedly romantic flair. Shostakovich's "Sonata in D minor" was composed in 1934. The piece is full of contrasts: beautiful lyricism, strange harmonies, sardonic humor and the exploration of the full range of both instruments. Rachmaninoff's "G minor Sonata" was composed in 1901, the same year he composed the well-known "Piano Concerto No. 2." These two pieces have remarkable similarities, with virtuosic writing for both cello and piano, and gorgeous melodies and harmonies for which he is so famous.
Cox is a lecturer at ISU, where she teaches applied cello and an introductory music course. Known for her rich, sensitive melodic lines, Cox has appeared in recital as a soloist and chamber musician throughout the United States, both on faculty recitals and as a guest artist. Cox holds a Doctor of Musical Arts degree from the University of Wisconsin-Madison and a Bachelor of Music degree from Indiana University-Bloomington.
Neiwirth is well known to eastern Idaho audiences as a piano soloist, chamber musician, teacher, adjudicator, composer and arranger. He has served for the last 12 years as an adjunct professor of piano at ISU. A native of Idaho, Neiwirth pursued his advanced training at the Manhattan School of Music in New York, where he was Dora Zaslavsky's teaching assistant. He returned to Idaho in 1985 and, as a devoted teacher, has had many students go on to study at major universities and music conservatories.
Tickets are available at the Box Office at the Stephens Performing Arts Center and are $10 for adults, $8 for ISU faculty and staff, $5 for pre-college students and free for ISU students. The concert will also be streamed live at isu.edu.
---
Categories: