Idaho State University National Honor Society for Dance Arts to present Community Day of Dance on Oct. 15
October 12, 2016

POCATELLO – Idaho State University's National Honor Society for Dance Arts will present the first annual Community Dance of Dance in ISU's Red Hill Building on Oct. 15 from 10 a.m. to 3 p.m.
The event is free and open to dance enthusiasts from age 13 to adult.
The Day of Dance will feature non-stop dance in yoga, ballet, modern dance, tap, jazz, ballet, contemporary dance and more. Idaho State University dance instructors Sheena Phelps, Lori Head, Molly Jorgensen, Lindsay Tucker, Aaron Wood and Sergiu Brindusa will lead each session.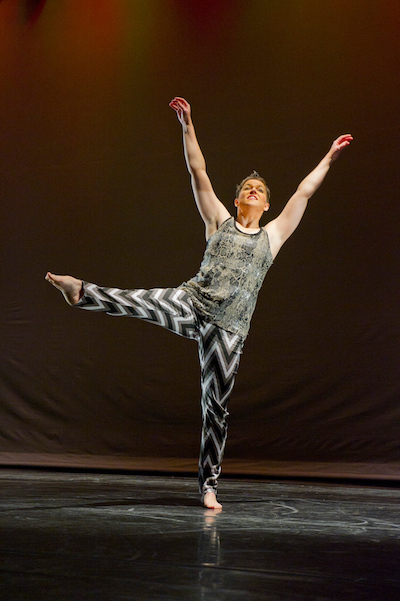 Dance participants can come and leave the events as they please. The event is free to anyone from age 13 to adult. The event is sponsored by ISU's Diversity Resource Center.
For more information, contact Aaron Wood at 282-6143 or woodaar3@isu.edu.
A full schedule for the Day of Dance is listed below. All events held in the Red Hill Building:
• 10 -10:15 a.m.: Welcome
• 10:30-11:00 a.m.: Yoga with Sheena Phelps in Studio 101; Pilates with Lori Head, Studio 103
• 11:00-11:45 a.m.: Swing with Lori Head, Studio 101; Creative Dance/Improvisation with Molly Jorgensen, Studio 103
• Noon-12:45 p.m.: Jazz with Sheena Phelps, Studio 101; Contemporary with Molly Jorgensen, Studio 103
• 1-1:45 p.m.: Tap with Lori Head and Lindsay Tucker, Studio 101; Jazz with Aaron Wood, Studio 103
• 2-2:45 p.m.: Ballet with Sergiu Brindusa, Studio 101; Michio Ito Technique with Aaron Wood, Studio 103
• 2:50-3 p.m.: Cool Down/Stretch/Yoga
---
Categories: