Idaho State University Homecoming week begins with the Bengal Street Party on Sept. 19
September 6, 2016
Scarlett Smith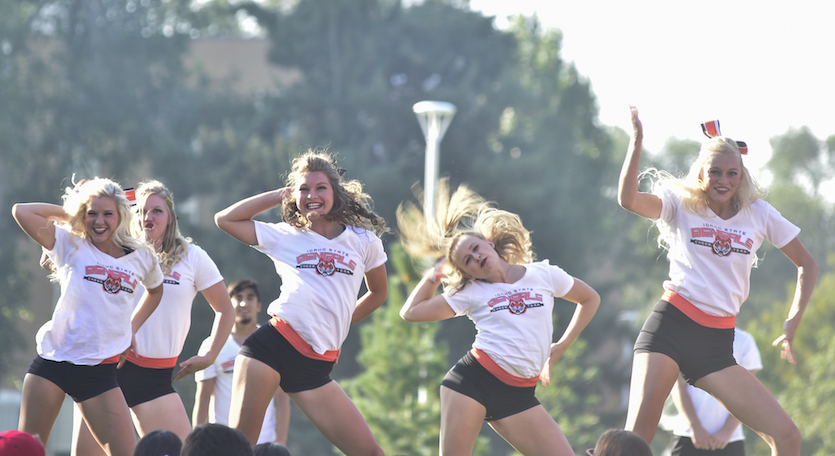 POCATELLO – To kick-off Homecoming week Idaho State University and Kind Community will host the Bengal Street Party on Martin Luther King, Jr. Drive in the center of the ISU campus on Sept. 19 from 5 to 10 p.m.
This fun-packed night will feature:
ISU marching band, cheerleaders and student athletes
Booths and activities for the entire family to enjoy
Kind Community week proclamation
Live cultural performances
A car show
Live musical performance by DNK band, a Nashville-based pop/rap duo made up of members Kayla Fisher, hailing from the Pacific Northwest, and David Davis, a Chicago native.
Guest speakers include Pocatello Mayor Brian Blad and the keynote address by Sameer Hinduja, an internationally recognized cyber bullying expert.
A Red Cross blood drive will be held at the ISU Pond Student Union Wood River Room from 1 to 7 p.m.
ISU is teaming up with the Kind Community, a unified collection of individuals, organizations and partnerships that embrace a vision for the greater, kinder good for the community.
"We are thrilled to partner with ISU to host our second annual free, family-friendly celebration," said Courtney Fisher, founding director and president of Kind Community "The festival is an opportunity for all members of our community to come out and enjoy each other's company with individuals they might not have the opportunity to mingle with in their everyday lives."
Show your "Strength in Stripes" is a community-wide celebration for Kind Week and ISU's Homecoming week. The free family-friendly event will feature activities and entertainment that celebrate our hometown and our neighbors.
"This event is special because it's all about celebrating kindness and all its different forms," said Stuart Summers, Marketing and Communications Associate Vice President. "It's a great way to bring the community together."
"We invite all groups and individuals to unite for the evening, chat, share smiles and kindness and make new connections across the boundaries of gender, race, religion, ethnicity, age, sexual orientation, gender identity or any other labels that tend to separate us. Let's celebrate our stripes," Fisher said.
ISU Student Activities Board organizer Jenna Bobroski encourages ISU students to hit the street party.
"I am very excited for this event," Bobroski said. "My goal for Homecoming this year is to get more participation from the students, and with a concert, let alone a street party concert, I am very hopeful that more students will come out to see what the ruckus is! I believe by starting Homecoming with a strong event, we will be able to keep the ball rolling, and get the students as excited to be a Bengal as I am."
For more information contact, Student Activities Board at 208-282-3451, or Fisher at 208-569-0628.
---
Categories: