Idaho State University Choirs to perform holiday music concert on Dec. 2
November 29, 2016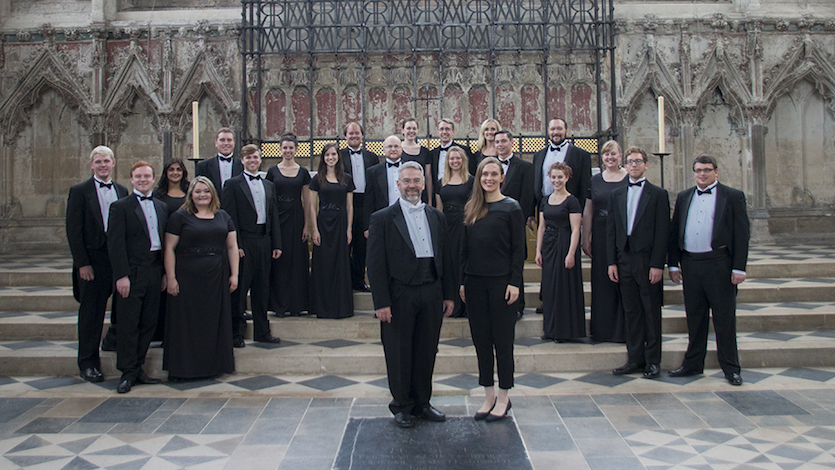 POCATELLO – The Idaho State University Choirs will present a concert of holiday music on Dec. 2 at 7:30 p.m. in the Sanctuary of the First Presbyterian Church on Seventh Avenue South and Lewis Street.
"The festive environment and fine acoustics of the Presbyterian Church are ideal for choral music; particularly music of the Christmas holiday season," said Scott Anderson, ISU Director of Choral Activities. "We are very pleased and grateful that the church staff and congregation have made the space available to the ISU Choirs over the past few years."
The ISU Women's Choir will feature three guest soloists. Gerald Hughes, minister of music at the First Presbyterian Church, will accompany the group on Gabriel Faure's "Ave Maria opus 32" on organ. Cellist Hannah Hyde, will be featured as soloist on a new arrangement of a renaissance carol, "Lullay My Liking" by Robert Sieving. Robert Wilson, a recent graduate of the ISU music department, will also debut an original Klezmer-style composition on violin, to accompany the Hebrew Sabbath prayer, "Shalom Rav." This will be Wilson's third Klezmer composition performance with the choir.
The Women's Choir will also perform the familiar French carol, "Il Est Ne' le Divin Enfant," in a newly published arrangement, as will also perform the haunting and beautiful "Humming Chorus" from Giacomo Puccini's "Madame Butterfly." This is the Women's Choir's 20th year as an ensemble. Janessa Orban is the new pianist for the group and Kathleen Lane is the conductor.
Anderson will lead the 21-voice ISU Chamber Choir in performance of "Annua Gaudia," a medieval processional arranged by J. David Moore, J.S. Bach's Weihnachts Oratorium, "Jauchzet, frohlocket" and Johannes Brahms' setting of "O schöne Nacht," featuring pianist Natalia Lauk. Stephen Paulus's "Three Nativity Carols," with Susan Hughes, oboe, and Heidi Walker, harp, will end the concert. Walker will also perform a set of holiday favorites arranged for harp.
Admission to concert will be a suggested donation of $5 per person for adults, $3.00 for seniors and children under 18 years and free for ISU students with University ID.
---
Categories: