Idaho State University begins statewide Community Health Worker training
September 9, 2016
Chris Gabettas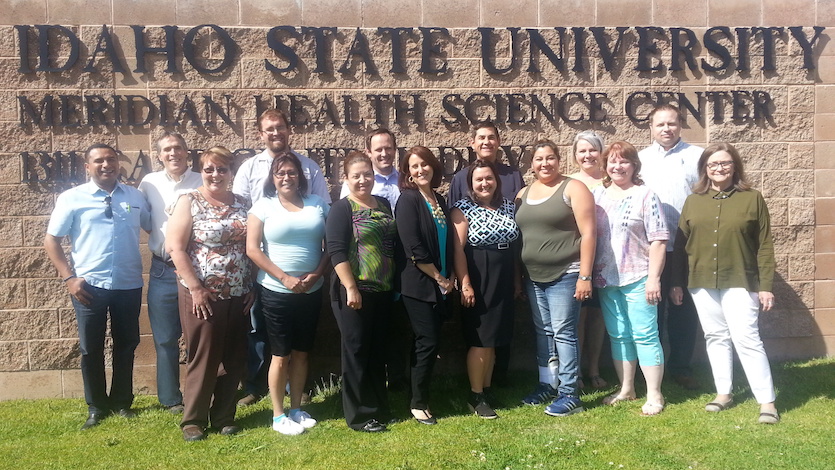 Idaho State University, in collaboration with the Idaho Department of Health and Welfare's Bureau of Rural Health and Primary Care, is offering training, statewide, for Community Health Workers or CHWs.
The first class, which began Aug. 23, is being delivered live and online for 16 weeks Tuesday evenings during fall semester 2016. These trainings are anticipated to continue each fall and spring semester for the next several years with funding through the State Healthcare Innovation Plan. The class is offered at no cost to students participating in the SHIP initiative. This plan seeks to build the health workforce in Idaho by training more than 200 CHWs statewide. The next CHW class will begin in January 2017.
According to the American Public Health Association, a community health worker is a frontline public health worker who is a trusted member of and has an unusually close understanding of the community served. This trusting relationship enables the worker to serve as a liaison between community members and necessary health and social services. CHWs facilitate access to services and improve the quality and cultural competence of service delivery. A community health worker also builds individual and community capacity by increasing health knowledge and self-sufficiency through a range of activities such as outreach, community education, informal counseling, social support and advocacy.
The ISU Institute of Emergency Management, based on the Meridian Health Science Center campus, has recruited and trained a cadre of 10 CHW instructors from around Idaho. The instructors will be using CHW curriculum developed by the Massachusetts Department of Public Health and utilized by several other states around the country. "Community Health Workers are a critical part of Idaho's Health Care transformation and the health of our communities. It is an honor to be selected to offer this outstanding training to Idaho's Community Health Workers." said IEM director, Michael Mikitish.
The training includes topics such as effective communication, cultural competency, key concepts in health and outreach, time management, individual and community assessment, advocacy and community capacity building, care coordination and systems navigation, navigating health insurance, health behavior change and health literary.
For more information visit the ISU CHW website or contact Ellen Jones at 208 373 1760, joneelle@isu.edu .
---
Categories: