Idaho State University announces 'A Season of Note' concert series lineup; season tickets go on sale beginning Aug. 5
August 1, 2016
Scarlett Smith
POCATELLO - Idaho State University will host a range of entertainment during the 2016-17 "A Season of Note" series with all performances at the L.E. and Thelma E. Stephens Performing Arts Center at 7:30 p.m.
Season tickets are available to purchase Aug. 5 and individual tickets are available Aug. 19.
There are three different season packages available. Package A is for the full season, $225 for main seating and $195 for upper level seating. Package B features Wynonna and the Big Noise, Carpenters' Christmas, The Irish Rovers and Garrison Keillor, $140 main and $120 upper. Package C features Amy Grant, Suzy Bogguss, Carpenters' Christmas and Gentri, $110 main and $95 for upper.
The upcoming shows are: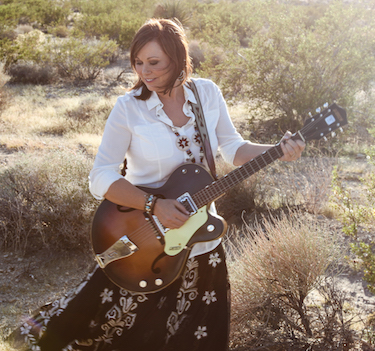 • Oct. 27, Suzy Bogguss ($26 main seating, $22, upper level)
Grammy award-winning and platinum-selling artist Suzy Bogguss is one of country music's most pristine and evocative vocalists. With the release of the Illinois native's 1989 major label debut, "Somewhere Between," Suzy quickly became one of the key artists that defined those golden days of '90s country. She scored a string of top-10 singles with country radio staples like "Outbound Plane," "Drive South," "Hey Cinderella," "Letting Go" and "Aces." Her 1991 album of that name was certified platinum.
In addition, she scored a trio of gold albums and notched more than 3 million in sales. Her latest album, "Lucky" (2014), is her take on Merle Haggard songs, paying homage to the artist that influenced her from the beginning of her career. More information is available online at suzybogguss.com
• Nov. 19 – Wynona and the Big Noise – ($55 first four rows, $49 main seating, $44 upper level)
Five-time Grammy winner and New York Times best-selling author, Wynonna Judd has always revolved her career around telling stories. Whether performing alongside her mother as one-half of the legendary duo The Judds, or pushing the boundaries on her own mega-successful solo path, Wynonna's ability to reach the heart of the human spirit through her bold and unflinching honesty, is the entertainer's true gift. Respected by millions of fans who are drawn to her music and her undeniable talent, Judd's rich and commanding voice has sold more than 30 million albums worldwide spanning her epic career. Her songs include 20 No. 1 hits and more than 60 industry awards. The iconic performer was once dubbed by Rolling Stone as "the greatest female country singer since Patsy Cline." Wynonna and her band The Big Noise, led by her husband/drummer/producer, Cactus Moser, released their debut full-length album in February 2016 via Curb Records to critical acclaim. More information is available online at wynonnaandthebignoise.com.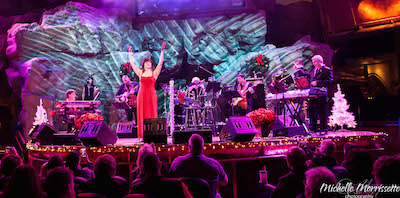 • Dec. 15, Merry Christmas Darling: Carpenters' Christmas, starring Michelle Berting Brett – ($26 main seating, 22upper level)
The Carpenters' Christmas records still top "Favorite Holiday Album" lists every year. Merry Christmas Darling: Carpenters' Christmas celebrates those classic Carpenters' recordings with a full complement of their biggest pop-music hits.
Michelle Berting Brett takes center stage accompanied by a live, seven-piece Nashville band directed by Harry Sharpe. The audience will hear fascinating stories and sing along to songs like "Close to You," "Yesterday Once More," "We've Only Just Begun" and holiday favorites. The show is designed for the whole family. Michelle and her band have played in front of sold-out shows across the country and received strong reviews. More information is available online at WeveOnlyJustBegunShow.com/Christmas.html.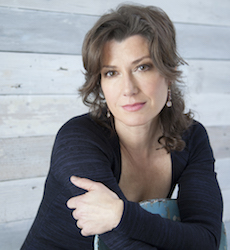 • Feb. 2, Amy Grant - ($44 main seating, $40 upper level)
Amy Grant's career spans more than 30 years and stretches from her roots in gospel into her experience as an iconic pop star, songwriter, television personality and philanthropist. Grant has sold more than 30 million albums boasting one five-time platinum album, one triple platinum and one double platinum album, as well as six platinum and four gold albums.
She has won six Grammy Awards in multiple categories, beginning with the platinum selling "Age to Age" in 1982 and 25 GMA Dove Awards. She also has six No. 1 hits – including "Baby, Baby" and "Every Heartbeat" – and is one of only two Christian artists to be awarded a star on the legendary Walk of Fame in Hollywood. More information is available online at amygrant.com.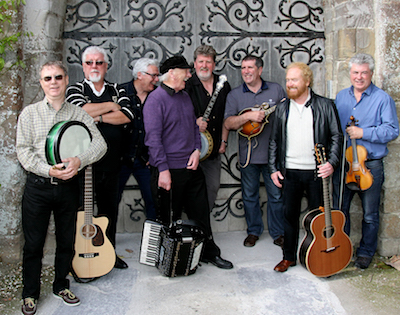 • Feb. 14 – The Irish Rovers - ($26 main seating, $22 upper level)
Throughout the years, these international ambassadors of Irish music have maintained their timeless ability to deliver a rollicking, raising performance of good cheer – one that will soon have audience members singing and clapping along. Their songs have become anthems of revelry and joy among generation after generation.
The days of long tours are coming to an end for these Irish musicians as they are now completing one last tour. After that, they will rove only for special events, festivals and longer stays. Band members hail from Ireland and one from Scotland. They have produced more than 40 albums in North America and many more internationally. The band's new album "The Irish Rovers, 50 Years," is being released at events this year on their 50th Anniversary Tour. More information is available online at theirishroversmusic.com.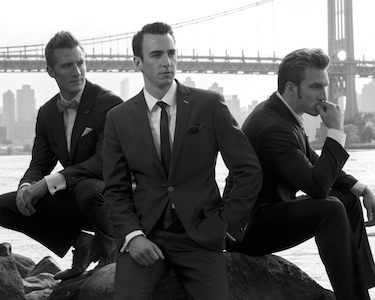 • March 18 – GENTRI – The Gentlemen Trio ($26 main seating, $22 upper level)
The Gentlemen Trio was established in June 2014 and is comprised of tenors Brad Robins, Casey Elliott and Bradley Quinn Lever. Pioneering a signature sound that can only be described as "Cinematic Pop," the music of GENTRI is transfused with epic orchestrations and dynamic three-part harmonies.
GENTRI's self-titled, debut album spent 10 consecutive weeks in the top 10 on two different Billboard charts, including three weeks at No. 2 on both Classical and Classical Crossover charts. GENTRI debuted its first music video "dare," which made international headlines on news outlets around the world, including ABC World News, NBC Nightly News and Inside Edition. More information is available online at gentrimusic.com.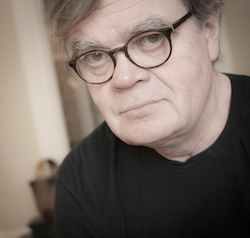 • April 5 – An Evening with Garrison Keillor - ($55 main seating, $45 upper level)
Back by popular demand, Garrison Keillor is one of the most prolific American storytellers of all time. Keillor is a writer and humorist best known for his popular live radio show, "A Prairie Home Companion," which attracts more than 4 million listeners on more than 600 public radio stations each week. Keillor is also the host of the daily radio online program, "The Writers Almanac," and the editor of several anthologies of poetry.
He has published more than two dozen books, including "Lake Wobegon Days," "The Book of Guys, Pilgrims" and "Homegrown Democrat." With Grammy, ACE and George Foster Peabody awards, Keillor has also been honored with the National Humanities Medal, and election to the American Academy of Arts and Letters. More information is available online at garrisonkeillor.com
For more information on the 2016-17 Season of Note, contact the Stephens Performing Arts Box Office at (208) 282-3595 or visit isu.edu/stephens.
---
Categories: