Idaho State University Alumni Homecoming week events planned Sept. 22-24
August 19, 2016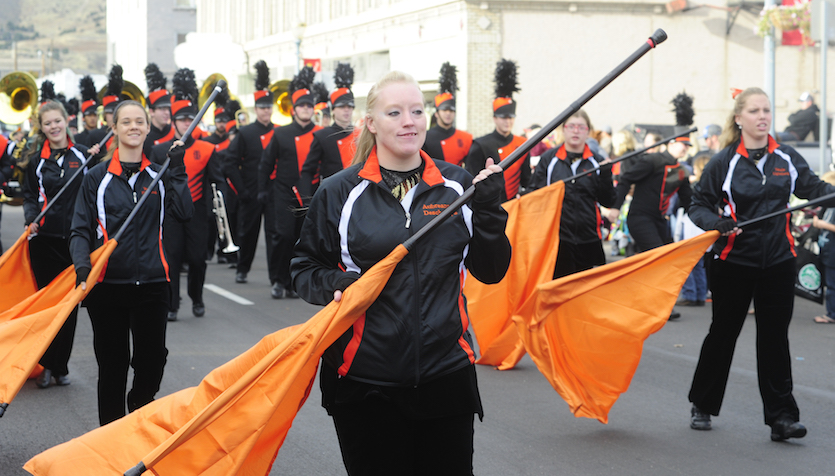 POCATELLO – Idaho State University's Homecoming 2016 "Strength in Stripes" will celebrate a variety of alumni events Sept. 22-24, culminating with the Homecoming Parade at 9:30 a.m. and football game at 2:35 p.m. in Holt Arena on Sept. 24.
"Homecoming is always a special celebration," said K.C. Felt, director of Alumni Relations. "Our award recipients are such a diverse and amazing group of alumni and friends that are supportive and committed to Idaho State, it is our honor to recognize them and include them in all our other activities. We have a full slate of events planned for alumni and friends and are anxious to welcome everyone back to our beautiful campus."
For more information on Alumni Relations events, call (208) 282-3755, visit www.isu.edu/alumni/homecoming.shtml or e-mail alumni@isu.edu.
Below is a listing of ISU Homecoming events sponsored by the ISU Office of Alumni Relations and the ISU Alumni Association.
Thursday, Sept. 22:
5-8 p.m. – Homecoming Kickoff and Pocatello Chamber Business After Hours celebration at Kulak Cross Fit, 4841 Clover Dell Road, Chubbuck. There is no admission fee, food will be provided, beverages will be available for purchase, unique raffle items will be available, games and prizes with a tailgate atmosphere. Everyone is welcome!
Friday, Sept. 23:
6 p.m. – President's Alumni Recognition Reception/Dinner, ISU Pond Student Union Ballroom. Scheduled events include a reception at 6 p.m., dinner at 7 p.m. and recognition of Alumni Award recipients at 8 p.m. Cost is $47.70 per person. Reservations are required for assigned seating. Contact (800) 933-4781, (208) 282-3755 or alumni@isu.edu.
Saturday, Sept. 24:
9:30 a.m. – "Strength in Stripes" Homecoming Parade begins at the corner of South First Avenue and Center Street. Leading the parade this year as Parade Marshal will be the 1981 Championship football team. From the starting point, the parade will proceed up Center Street to South 15th Avenue/Memorial Drive, where entries will turn right and continue to the official end at South 15th Avenue/Memorial Drive and the corner of Martin Luther King, Jr. Way.
12:30 p.m. – 2:30 p.m. – Pre-Game Alumni/F.A.T tailgate-east side of Holt Arena in the F.A.T pavilion. Join in the fun before the game.
2:35 p.m. – Homecoming football game vs. Sacramento State, Holt Arena. Homecoming award recipients recognition at halftime.
---
Categories: