Idaho State Board of Education approves Woodworth-Ney as Idaho State University's first executive vice president
August 11, 2016

POCATELLO – The Idaho State Board of Education approved the creation of an executive vice president and provost position at Idaho State University.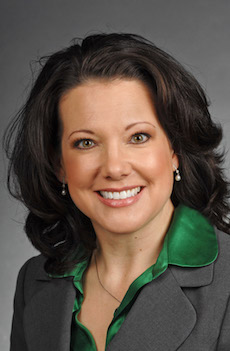 The State Board of Education approved the creation of the position during its regularly scheduled meeting in Pocatello on Aug. 11. The Board's approval included the transition of Dr. Laura Woodworth-Ney from the Vice President of Academic Affairs into the new position effective Aug. 14.
Like the University of Idaho and many other universities around the country, this reorganization of ISU's executive leadership allows President Arthur C. Vailas to focus on the University's strategic goals while Woodworth-Ney will manage the day-to-day academic operations of the University.
As Idaho State University is unique with campuses in other communities, Vailas will also focus on growing partnerships with the INL, medical education opportunities with the Idaho College of Osteopathic Medicine (ICOM), expansion of other University programs and initiatives, and working closely with government, community and business leaders to achieve ISU's strategic objectives and mission fulfillment goals. This model is designed to integrate further the various areas of the university that impact academic programs and operations. Woodworth-Ney will also continue to serve as ISU's provost and senior academic advisor to the president.
Under this organizational framework, the vice president of advancement, the athletic director, the general counsel, the internal auditor and the executive vice president and provost will report directly to Vailas. The chief financial officer and vice presidents of student affairs, research, and health sciences will have a dual reporting responsibility to Woodworth-Ney and Vailas.
"This change in ISU's executive leadership structure, which we've been working on for more than a year, will allow me to focus greater attention on ISU's strategic objectives and mission fulfillment and is in line with our institutional effectiveness efforts," Vailas said. "It is a model similar to those in place at other universities across the country, including the University of Idaho, and Laura Woodworth-Ney is the perfect person for the job."
This realignment will help ISU's leadership prioritize its resources to fully support student-learning outcomes and support a more streamlined operational decision-making model. Using ISU's Institutional Effectiveness and Assessment Council and the President's Executive Council, Vailas will continue to work closely with executive leadership for strategic planning and mission fulfillment.
Woodworth-Ney responded to the board's decision to transition her into the new position, "I am honored to continue to serve ISU in this new capacity, and to support ISU's amazing faculty and staff, whose ongoing work provides unparalleled opportunity to our communities throughout Idaho and the region."
Woodworth-Ney began at ISU in 1999 in the Department of History. She later served as the chair of the Department of History, the co-director of Women's Studies, ISU's associate vice president for academic affairs, and has successfully served as the provost and vice president for academic affairs since June 24, 2013.
---
Categories: