Idaho Museum of Natural History, Charter School team up for winter science
December 9, 2016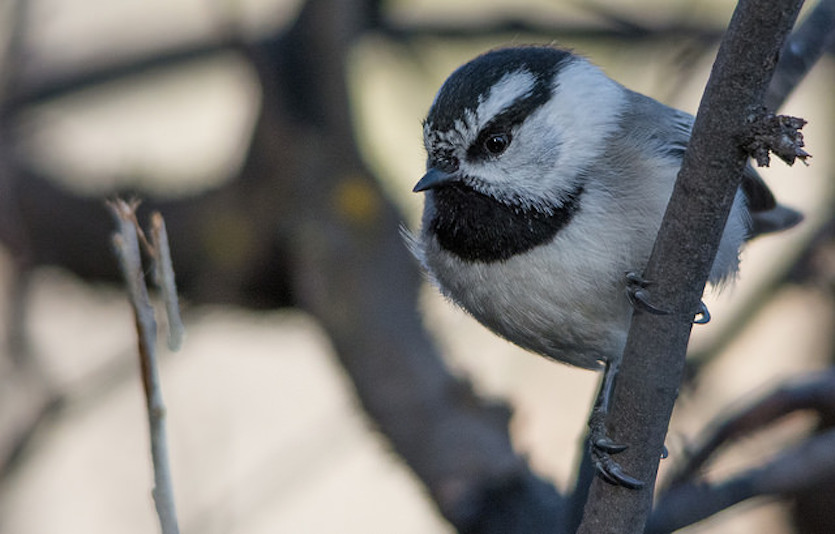 POCATELLO – What does the Chickadee say? Sarah Casper's class at the Pocatello Community Charter School would happily answer with refrains of "cheeeeese burger" if you asked them.
"Cheese burger" is a mnemonic device to help her students learn the calls of common birds that live in Pocatello in the winter. Casper's class is not learning these calls just for the fun of it, however. This year they are helping collect data for Project Feederwatch, a citizen science project run by the Cornell Lab of Ornithology at Cornell University.
PCCS is known for its Expeditionary Learning model, where each grade commits to learning about a certain topic and conducts fieldwork related to it. For kindergarteners, their task is to learn about and help conserve birds.
"We want our students to have authentic experiences doing real work that is important and serves a need to the greater community," Casper said. "Our kindergarten crews don't just learn about birds, they experience how real scientists study birds by becoming ornithologists themselves."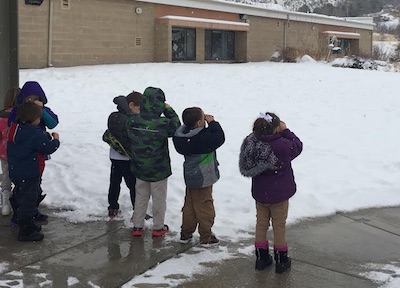 To achieve this goal, PCCS teamed up with the Idaho Museum of Natural History on the campus of ISU. Last year the museum hosted Project Feederwatch using feeders in their native plant garden. Adding a local school to their program was an easy choice according to Education Specialist Becky Hansis-O'Neill.
"Often we assume kindergarteners are too young to contribute to science," Hansis-O'Neill said. "Project Feederwatch is a great example of how that mindset is simply not true. With just a little support these kids are contributing to science."
At the end of the FeederWatch season the museum and charter school will submit their data to the Cornell Lab of Ornithology, where it will be pooled with observations from other Project Feederwatchers and used to analyze trends in winter bird populations across the United States.
Project Feederwatch runs until April and the public can participate at any time until its end.
For more information about how to join, contact Hansis-O'Neill at 208-282-2195 or hansreb3@isu.edu.
Bottom photo information: Mrs. Casper's crew uses binoculars to observe their bird feeders at the charter school for Project Feederwatch. Photo by James Pascali.
---
Categories: