ICOM announces CEO/president and chairman of the board appointments
October 21, 2016

MERIDIAN – The proposed Idaho College of Osteopathic Medicine (ICOM) announced two key leadership positions this week.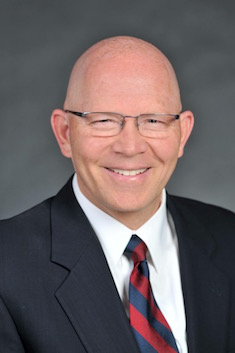 Idaho State University's Tracy Farnsworth, EdD, MHSA, MBA will serve as president and chief executive officer, and John Goodnow, MHSA, will serve as the chairman of the board.
Farnsworth brings a diverse background to his new role at ICOM, including over 25 years in various health care and higher education leadership roles. Farnsworth was appointed associate dean of ISU's Kasiska Division of Health Sciences in 2010. Prior to his transition to higher education, Farnsworth assumed executive appointments with Intermountain Healthcare, Catholic Healthcare West, City of Hope National Medical Center, and other public and private health care systems. He has written and spoken widely on subjects related to medical education and health care reform.
"I look forward to working alongside Dr. Hasty and Mr. Goodnow as ICOM helps shape the future of medicine in Idaho," said Farnsworth. "ICOM will make an important difference for our state and region. This is a terrific opportunity and one I eagerly welcome."
Farnsworth is a graduate of Brigham Young University and received graduate degrees from Arizona State University (MHSA/MBA), and ISU (EdD).
Goodnow has been the chief executive of Benefis Health System in Great Falls, Montana for the past 14 years. The Benefis Health System was an early partner of the proposed ICOM, agreeing to a number of preceptorships and to support growing graduate medical education in the five-state region ICOM will serve.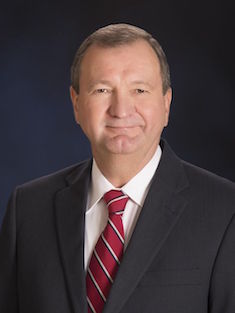 "John brings immense health care knowledge and experience to the ICOM team," said Dr. Robert Hasty, ICOM's chief academic officer and founding dean. "He brings impressive leadership skills and experience to the board and we are fortunate to have someone of his caliber in this role."
Goodnow graduated from the University of California-Davis and has a master's in health services administration from the University of Michigan in Ann Arbor.
Cutline info: Tracy Fransworth, top, and John Goodnow
---
Categories: