Bessie Katsilometes retires from Idaho State University after three decades; ISU School of Nursing Dean Miki Goodwin to serve as interim
September 29, 2016

Bessie Katsilometes, Ph.D., retired Sept. 16 from Idaho State University after 30 years of service, most recently as associate vice president of university programs at the ISU-Meridian Health Science Center.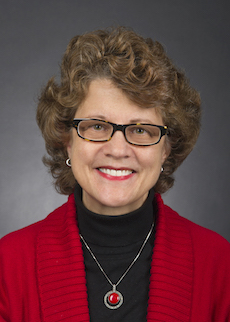 She was instrumental in the construction and development of the Meridian campus, which opened in 2009 and now offers more than two dozen graduate, undergraduate and doctoral programs in the health professions.
As associate vice president, Katsilometes was in charge of the daily operations of the Meridian campus, which serves more than 1,000 students and working professionals. She also oversaw the construction and design of the L.S. and Aline W. Skaggs Anatomy and Physiology Laboratories, which opened in fall 2015.
Katsilometes has held numerous positions at ISU, including leadership posts in community outreach, enrollment planning, recruitment, student services, fundraising and academic administration. From 1999-2004, she was director and special projects coordinator of ISU's Center for New Directions, a program that provides support services and career counseling to community members and students facing economic and personal challenges.
Katsilometes described her career at ISU as "an amazing journey, a labor of love," enabling her to nurture a love for higher education and give back to students.
She holds a bachelor's degree in social work and a master's degree in public administration from ISU. In 2010, she earned a Ph.D. in humanities with a concentration in transformative studies from San Francisco's California Institute of Integral Studies.
ISU School of Nursing Dean Miki Goodwin, Ph.D., will serve as interim associate vice president of health sciences in Meridian pending a national search for Katsilometes' replacement.
---
Categories: