34th Annual I Love ISU Campaign kicks off Sept. 1, ends Sept. 15 with After Hours Celebration; calling set Sept. 7 in Idaho Falls, Sept. 12-15 in Pocatello
August 26, 2016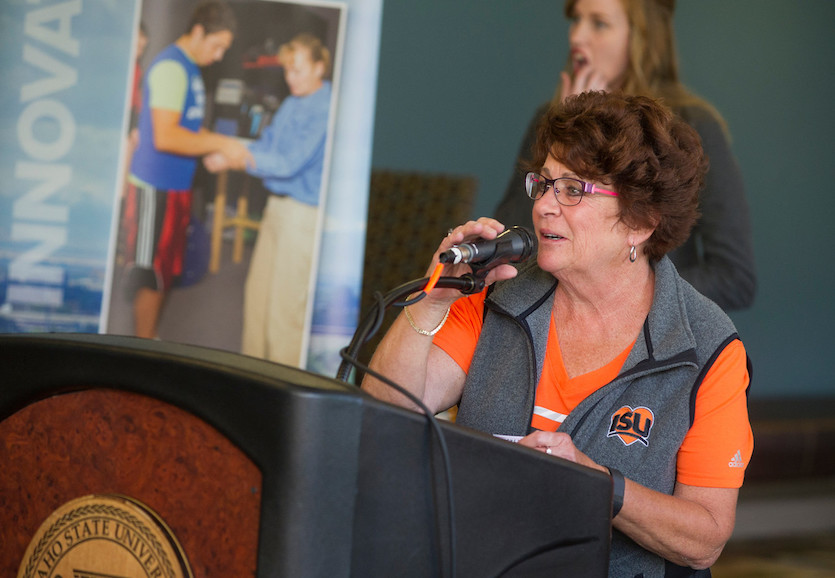 POCATELLO – Entering its 34th year, I Love ISU will feature teams of community members and Idaho State University faculty and staff making calls to residents of Southeast Idaho to raise ISU scholarship funds Sept. 7 in Idaho Falls and Sept 12-15 from Pocatello.
Callers will be active from 9 a.m. to 8 p.m. The callers in Pocatello will reach out to the Gate City, Chubbuck, Blackfoot and American Falls communities.
Last year, more than 900 donors raised $212,000 in scholarships that went to 242 students, all Idaho residents. I Love ISU's goal this year is to raise $225,000.
The campaign kicks off with an I Love ISU Before-Hours Breakfast and Ribbon Cutting hosted by DL Evans Bank from 7 a.m. to 9 a.m. Sept. 1. The breakfast will be held outside in ISU Parking Lot G13, which is located south of Holt Arena and east of the Idaho Central Credit Union Community Field, part of the Papenberg Sports Complex.
On Sept. 2, I Love ISU will be the topic at the Pocatello-Chubbuck Chamber of Commerce meeting, sponsored by Texas Roadhouse, at the Clarion Inn from 11:30 a.m. to 1 p.m.
On Sept. 7, volunteers will be calling in Idaho Falls.
On Sept. 14, the McDonalds on Fifth Street in Pocatello will donate 20 percent of its proceeds collected between 11:30 a.m. and 1:30 p.m. to I Love ISU.
On Sept. 15, the campaign ends with an After Hours Celebration open to university and community members from 5 to 7 p.m. at the Portneuf Wellness Center. The event will feature drawings, brats, potato salad and complimentary beverages. The After Hours is sponsored by Watkins Distributing and Portneuf Health Trust, Inc., and catered by The Sand Trap. Kelly Martinez will DJ.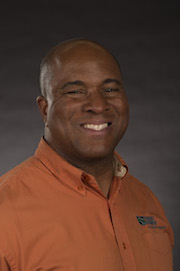 "We're looking forward to the continued, much-appreciated support from our friends from throughout South​east Idaho who have generously donated scholarships for local ISU students for the last 33​ years," said Mary Vagner, I Love ISU chair, and former superintendent for Pocatello/Chubbuck School District No. 25. "We'll be making thousands of calls to community members and business to invite them to become part of this great tradition."
The campaign co-chairs are Steven Muse, Idaho Power, Southeast Regional customer relations manager, and John Azzola, Pocatello-Chubbuck Chamber of Commerce, director of marketing and communications.
Money donated to the I Love ISU Scholarship Fund goes to scholarships for Idaho residents, but gifts can also be designated to any area on campus.
The I Love ISU scholarship campaign has a rich history in Southeast Idaho. Originated in 1982 by business leaders with the goal of keeping Idaho's best students in Idaho communities, this campaign continues to support Bengal students through scholarship dollars.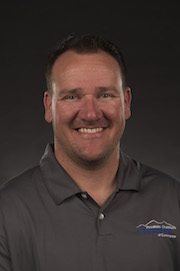 The pioneers of the I Love ISU campaign, the Pocatello-Chubbuck Chamber of Commerce, understood the economic impact of an educated workforce and what it means to keep our local students in this great state.
As a result, the campaign has grown into the most recognizable fundraising effort at Idaho State. I Love ISU now extends beyond the ISU flagship campus in Pocatello and throughout Bengal nation with fundraising efforts in Blackfoot, Idaho Falls, Chubbuck, ​Pocatello and Meridian.
Donors can also visit www.iloveisu.org to donate online or for more information on the program.
For additional information on "I Love ISU" contact Valentine, at 208-252-0515 or valekall@isu.edu.
Photo information: Top, Mary Vagner, chair; middle, Steven Muse, co-chair; bottom, John Azzola, co-chair.
---
Categories: