Idaho State University physical therapy students spent 16 days working in Guatemala in summer 2016
October 11, 2016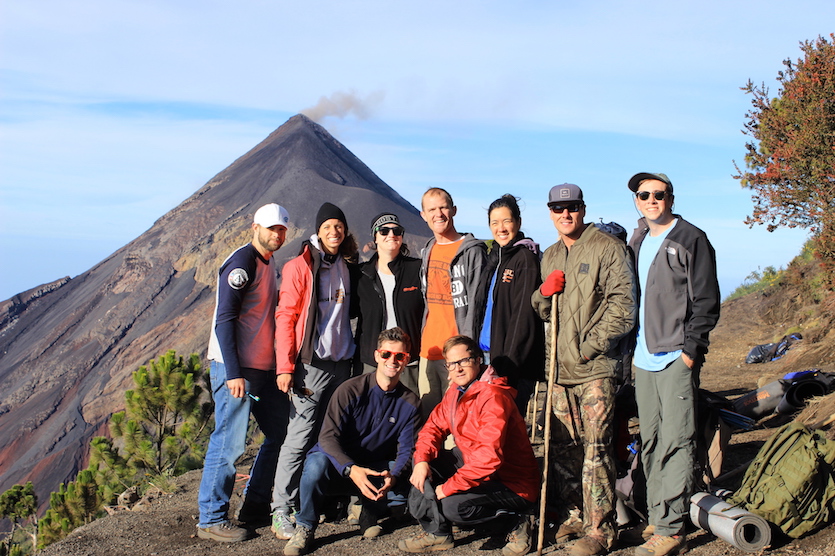 POCATELLO – Students and alumni of ISU's physical therapy program spent 16 days working in Tecpán, Guatemala, this summer helping treat patients and donating therapy equipment.
The students involved were Kevin Rose, Derek Aitken, Ian Campbell and Sam Tibbs and the alumni were Sarah Ingalls and Elizabeth Aitken. Cindy Seiger, an associate professor of physical therapy at ISU, also went on the trip.
Before they left for Guatemala, the group reached out to the community for donations of canes, wheelchairs and crutches. All of the donated items were given to patients when they arrived.
Integrated Learning Experiences Central America (InLexCA) facilitated the trip, and the JT Children Foundation was the clinic the ISU students worked with while in Guatemala.
During this trip, the physical therapy students were given the opportunity to treat patients under the supervision of Seiger, Aitken, and Ingalls. Roughly half of their patients were children, while the other half were adults with physical or neurological impairments.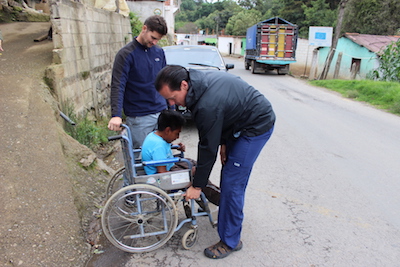 "It was rewarding to see how much our students learned and were willing to help, and it was amazing to see the gratitude of the patients and staff," Seiger said.
The group assisted many people while they were there, sometimes seeing as many as 30 patients in a span of four hours.
In addition, they conducted four half-day workshops to instruct the local physical therapy practitioners in various physical therapy techniques to become better clinicians.
Kevin Rose, the student who orchestrated most of the trip, said the entire experience was extremely worthwhile.
"I think one of the most eye-opening things for me was how my whole perspective changed," Rose said. "I may be a 'starving student', but I still have access to so much more in terms of education and technology than they have. It really made me realize how much we take for granted."
Rose also said that the ability to work with the local physical therapy staff and help them improve their techniques was one of the most rewarding parts of the trip.
"If all we had done was treat patients, I don't think it would have made as much of an impact," Rose said. "Because we had the opportunity to instruct the staff, we were able to make a lasting impact."
Derek Aitken, another student who went on the trip, echoed this sentiment.
"It was wonderful to provide a greater understanding of physical therapy techniques to Tecpán's clinicians," Aitken said. "They were looking for mentorship, and we were able to make a difference and help the clinics in the area."
This was the first year the physical therapy department has done a trip like this, and now that it has been done, the department hopes it can get continued support for more trips in the future, Rose said.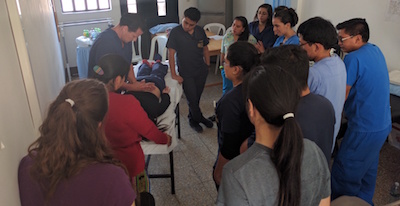 "Trips like this are really driven by the students," Rose said. "I think students know that it's rewarding, but they might not realize the full scope of it until they participate in something like this themselves."
Rose said that he was grateful for the role the Associated Students of Idaho State University (ASISU) played in making the trip possible by donating $1,500 to the group.
Although the trip required a lot of personal fundraising, Aitken said it was worth it.
"It is a lot of money, but it's just a drop in the bucket compared to what we pay for our education, and the reward is so much greater," Aitken said. "It gives you a chance to gain global perspective and help people who really need it."
Several members of the group also said it would be easier to make the Guatemala trip a yearly or bi-annual event if the physical therapy department had a paid faculty member whose responsibility was to know the ins and outs of coordinating the trip.
"We would love to go back, and the JT Children Foundation has said they want us to come back," Seiger said. "We learned just as much from them as they learned from us. Physical therapists in the United States are spoiled with all of the technology we have access to, but this trip reminded us that all you really need are your hands and your brain."
For more information on the trip, contact Seiger at (208) 282-4416 or seigcind@isu.edu.
For more information on the JT Children Foundation, visit thejtchildrenfoundation.org.
---
Categories: