Ten Idaho State University alumni honored with Professional Achievement Awards
April 21, 2015
ISU Marketing and Communications
Ten Idaho State University alumni will be honored with ISU Professional Achievement Awards at ISU Commencement exercises on Saturday, May 9, in Holt Arena.
Professional Achievement Award recipients are alumni who have made important contributions to their careers or profession, to the social, political or economic well-being of the world around them and have shown continued community and civic involvement in addition to their association with and contributions to Idaho State University. Individuals selected for these prestigious awards have been out of school at least 10 years and have excelled in their chosen field, attaining significant success and accomplishments.
Professional Achievement Award recipients for 2015 are: David Baumert, College of Technology; Dr. Philip LaFleur, College of Science and Engineering- Natural and Physical Sciences; Kendal Ray Tanner, College of Science and Engineering- Engineering; Dr. Thana Singarajah, Division of Health Sciences; Blanche Badger Willford, Division of Health Sciences- School of Nursing; Joshua Tolman, College of Arts and Letters, Social and Behavioral Sciences; Dr. Jacqueline Royston Thompson, College of Education; Anne Staton Voilleque, College of Arts and Letters- Fine Arts and Humanities; Rod A. Davis, College of Business; and Adrian Michael Wong, College of Pharmacy.
Biographies follow: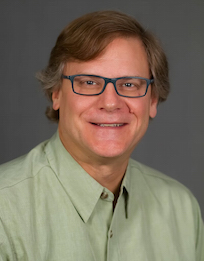 • David W. Baumert – College of Technology: Born in Las Vegas, David Baumert attended elementary school and junior high school in Pocatello. He graduated from high school in Kwajalein, Federated States of Micronesia and spent two years following his graduation working as a communications/crypto operator for the Planning Research Corporation at the Kwajalein missile range. He returned to Pocatello to attend Idaho State University and graduated with an Associate of Applied Science degree in laser/electro-optics technology in 1987.
Baumert owned and operated The Sound Fix in Pocatello for the next two years. In 1989 he again joined Planning Research Corp. as a telescope maintenance technician in Diego Garcia, British Indian Ocean Territory. In 1992 he joined Excell Data Corp. in Bellevue, Washington and in 1994 took his skills to Microsoft Corp., where he currently serves as Program Manager for the Strategic Prototyping Team in Redmond, Washington.
Away from his professional interests, Baumert is a bass guitarist and recording engineer for the music group Sparkfarmer.
• Philip D. LaFleur – College of Science and Engineering, Natural and Physical Sciences: Born in Anaconda, Montana, and raised in Idaho Falls, Philip LaFleur earned a Bachelor of Science degree in chemistry in 1955, when the University was still Idaho State College. As a student, he served as the chemistry stockroom manager and was a research assistant on an atomic energy project under Professor Al Taylor. He was a member of ROTC at Idaho State and was the distinguished military graduate in 1955.
He earned a Master of Science degree in chemistry from the University of Idaho in 1962 after spending some time as an officer in the U.S. Army Security Agency. He continued his graduate education at the University of Michigan, Ann Arbor, focusing on radiochemical separations and X-ray yields from Uranium-233, Uranium-235 and Plutonium-239 and received his Ph.D. in 1967.
LaFleur went on to establish himself as a well-respected research chemist at the National Bureau of Standards where he was appointed chief of the Analytical Chemistry Division where he worked until 1979. He moved to Eastman Kodak Co. as the laboratory head in the Structure and Characterization Laboratory in the Analytical Science Division and was later appointed director of the Analytical Sciences Division for Imaging Research and Advance Development. He retired from Eastman Kodak in 1997.
LaFleur has authored or co-authored more than 20 publications in trade journals, organized and chaired several national and international conferences and given international invited lectures. He has been recognized with prestigious honors including a Silver Medal Award and a Gold Medal Award from the Department of Commerce for his pioneering work in nuclear analytical methods.
• Kendal Ray Tanner – College of Science and Engineering, Engineering: A native Idahoan, Kendal Ray Tanner obtained his Bachelor of Science degree in engineering (interdisciplinary) from ISU in 1984.
Tanner is the director of integrated delivery for the Resources Business Group of HDR. In this role he provides leadership, guidance, management and mentoring for all integrated delivery projects including construction management for fee, construction management at risk, design-build and engineer/procure/construct for the power, industrial, oil and gas, waste and mining market sectors.
A professional civil engineer, Tanner joined HDR in 2006. He has 31 years of experience including serving in multiple levels of leadership. His career has included private and public client programming, planning, design, construction and various forms of integrated delivery.
Tanner lives in Boise with his wife Julie and children Kyle and Kenzie.
• Thana Singarajah – Division of Health Sciences: Thana Singarajah has been a clinical assistant professor at Idaho State University, Pocatello since 1988. He teaches special issues in school counseling, psychodiagnosis and psychopharmacology, cultural counseling and childhood mental disorders. He is the director of the Department of Counseling's professional development workshops. He has been active in adolescent counseling and in the Idaho foster care system since the mid-1980s. He has fostered 53 sons through the health and welfare system as well as through the judicial system. He has adopted three of these children.
Singarajah was born and raised in Malaysia. He obtained his bachelor's degree in industrial technology from Bradford University of Technology in 1979. He also earned a his Master of Counseling degree 1984 and a Doctor of Education degree in 1988, both from Idaho State University. He has has lived in Idaho since 1980.
Singarajah has been recognized with numerous awards including the Brightest Star of Idaho from the Governor of Idaho as well as the Eastern Idaho United Way Council's highest award for community leadership. He founded two men's shelters (The City of Refuge, The Ark) and a women's shelter in Idaho Falls (Ruth House). He started, managed and gifted to the community as a not-for-profit entity, Family Care Center, the largest mental health agency in Idaho from 1983 to 2008. Today he manages the Pearl Health Clinic as a private agency.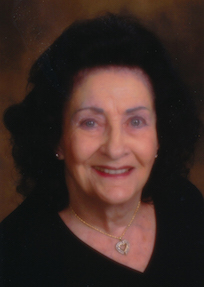 • Blanche Badger Willford – Division of Health Sciences, School of Nursing: Born to Vern and Iras Badger in 1925 at home on a farm in Carbondale, Kansas, Blanche Willford has been a trailblazer in all her endeavors. She was raised in the Lost River area and graduated from Mackay High School in 1943. She entered the nursing program at the Idaho Falls LDS Hospital and finished at St. Alphonsus Hospital School of Nursing in Pocatello after which she successfully passed the Idaho State Boards to become a registered nurse. Willford attended ISU and graduated with honors, earning a Bachelor of Science degree in nursing in 1973. In 1974, she earned a Master of Education degree, also from ISU.
The entire time Willford was attending college she worked as a full-time nurse, and was also a wife and mother. For two semesters she drove to Salt Lake City to attend classes at University of Utah, working to earn a Ph.D. During this time, McDonald's advertised for a Quality Assurance Supervisor for their potato program and Willford applied, was hired and began her career that moved her to Nampa, Idaho and allowed her to travel internationally. Today, Willford continues to inspire others, and enjoys spending time with her three adult children and four grandchildren
• Joshua Tolman – College of Arts and Letters, Social and Behavioral Sciences: A native Idahoan, Joshua Tolman earned a Bachelor of Arts degee in International Studies in 1997 and a Masters of Public Administration degree in 2000, both from Idaho State University. Following graduation, he began his career working with the Fort Hall Housing Authority where he developed a home buyer education program for the Shoshone-Bannock Tribes. He then took a position as an employee relations specialist for Melaleuca. This led to Tolman becoming the director of corporate communications and director for European operations for Melaleuca in Manchester, England.
Tolman joined Mountain View Hospital in Idaho Falls in 2008 and is chief administrative officer. He has responsibility for more than 700 employees as well as business development. He also serves as chair of the senior management team.
Tolman currently serves on the Dean's Advisory Board for the College of Arts and Letters, is a member of the Easter Idaho Technical Foundation Board and a former board member of the Greater Idaho Falls Chamber of Commerce.
• Jacqueline Royston Thompson – College of Education: Jacqueline Thompson is a native of Nashville. She is the oldest of nine children born to retired TSgt. David and Margie Royston. She graduated from Highlands High School in North Highlands, California in 1974. She obtained her Bachelor of Arts degree in elementary education from Idaho State University in 1978. In 1997 she received her Master of Education degree from Weber State University and in May 2010, and a Doctorate of Education from Utah State University.
She taught public school for four years in Pocatello and Sacramento, California. Thompson has held positions as a race desegregation specialist in the educational equity section of the Utah State Office of Education, has worked in applied technology in the schools to careers gender equity and served as an education specialist for the Utah State Office of Education, education equality section. Her federal career began at Hill Air Force Base in 1984. She was a personnel management specialist intern, employee development specialist and equal employment opportunity specialist. It was in this capacity that Thompson conceived and implemented the Hill Air Force Base African-American Community Outreach Program. Currently, Thompson serves as the director of the educational equity department in the Davis School District in Farmington, Utah.
Thompson is the recipient of numerous awards and national recognitions. Most recently, she was honored as the 2012 Educator of the Year by Omega Psi Phi Fratenity as well as appointed by Utah Governor Gary Herbert to the State Multicultural Commission. She was the recipient of the 2013, Human Rights Award from Utah School Counselors and received the 2014 American Association of University Women's Award from the Salt Lake City Branch.
Thompson is married to Edward Thompson, also an alumnus of Idaho State University, who is a contracting supervisor at Hill Air Force Base. They have two sons, a daughter-in-law and two grandchildren.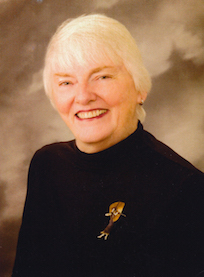 • Anne Staton Voilleque – College of Arts and Letters, Fine Arts and Humanities: Anne Staton Voilleque' received her Bachelor of Fine Arts degree in studio arts (metals) from Idaho State University. She also received a Bachelor of Arts degree in speech and a Master of Arts degree in speech with an emphasis in speech pathology, audiology and clinical psychology from the University of Colorado.
She is a trustee of the Idaho State University Foundation Board, the Anne Voilleque Charitable Foundation and the Robert W. and Bernice Ingalls Staton Foundation. Voilleque' also serves on the Idaho Falls Arts Council Board of Directors/Development Committee and has served on the Idaho Falls Symphony Board of Directors as a president and emeritus member. She is a member of the Idaho State University College of Arts and Letters Dean's Advisory Board.
The Anne Staton Voilleque/Louise Smith Nelson Scholarship for Native American students, at Idaho State University, the Opportunity Scholarships at Eastern Idaho Technical College for minority women students and the Voilleque Family Scholarships at the University of Oregon School of Law, for minority women seeking a degree in law, are all endowments she has established.
Voilleque has been recognized for her volunteerism and philanthropy by the Outstanding Young Women of America, American Association of University Women, Mayor's Award for Volunteer Service, Idaho Falls, Women of Today and Tomorrow Award by the Girl Scouts of Silver Sage Council, the Spirit of Idaho Award, United Vision for Idaho, Breaking Boundaries Essence Award and the ISU President's Medallion for exceptional personal achievement, significant philanthropy and exemplary principles bringing distinction to Idaho State University.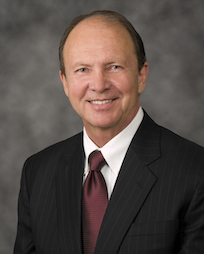 • Rod A. Davis – College of Business: An Idaho native, Rod Davis earned his undergraduate and Master of Business Administration degrees from Idaho State University in 1984 and 1985. He is a fellow in the American College of Healthcare Executives (ACHE) and has served on the Nevada Board of Regents. Recently retired, Davis served as president/CEO for St. Rose Dominican Hospitals and senior vice-president at Dignity Health, Nevada Operations.
During Davis's leadership, St. Rose grew from a single facility to three acute-care hospitals, two ambulatory surgery centers, an outreach laboratory, a home health and hospice program, two women's centers and three outpatient imaging centers. In addition to leading a substantial expansion of southern Nevada's inpatient bed capacity, advanced service lines such as open heart and minimally invasive heart surgery, primary stroke, trauma services and neonatal intensive care services have been introduced. St. Rose Dominican Hospitals has been recognized numerous times, including awards from J.D. Power and Associates, Consumer Choice, Health Grades, U.S. News and World Report and the Centers for Medicare and Medicaid Services, and as an employer of choice in southern Nevada, during his tenure.
Prior to his arrival in southern Nevada, Davis served in a variety of hospital positions including chief operating officer at McKay-Dee Hospital Center in Ogden, Utah.
Davis was awarded the President's Medal by Nevada State College in 2013 honoring local leaders and philanthropists' for their dedication to the College, he was honored by Distinguished Women and Men in Nevada in 2013, Nevada Business Magazine as a Healthcare Hero in 2009, by the Nevada Business Journal as one of four 2006 "Most Respected CEO's in Nevada" and in 2004 by In Business magazine as "One of the Most Influential Men in Southern Nevada Business."
• Adrian Michael Wong – College of Pharmacy: Originally from San Francisco, Adrian Wong applied to ISU's College of Pharmacy and was accepted so quickly, he only had six weeks to get his affairs in order and drive to Idaho.
Wong graduated from Idaho State University with his bachelor's degree in pharmacy in 1975. Following his graduation, he returned to the San Francisco Bay area and began working at a local pharmacy. A few years later, he had the opportunity to create his own pharmacy, Los Portales. He operated this pharmacy for 17 years. Wong is teaching as an assistant professor at Touro University College of Pharmacy in Vallejo, California.
Throughout his career in pharmacy, Wong developed health information software and worked as a consultant to many companies and pioneered new methods of pharmacy related technology. He was instrumental in developing electronic prescribing in the mid- 1990s long before it became common practice. He was involved in developing innovative Medication Therapy Management (MTM) software to help pharmacists deliver clinical services to patients
Even as a young person, Wong knew he wanted to be a pharmacist but he also had a passion for sound recording. Over the years, his interest in jazz has afforded him the opportunity to record jazz musicians Mose Allison and Kim Nalley as well as David Crosby, the B-52's and the Go-Go's.
---
Categories: