Lend us your ears: Idaho State University researchers conducting hearing study
June 18, 2015
ISU Marketing and Communications
Idaho State University researchers in Meridian and Pocatello are recruiting infants, children and adults to participate in a study to develop new ways to assess middle-ear function.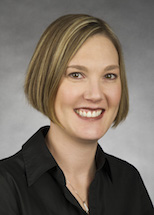 Researchers are seeking participants in the following age groups: 6 months to 5 years, 10-15, 20-30, 45-55 and 65-75.
Participants should be in good health without a history of middle-ear surgery or chronic middle-ear disease and will receive $10.
All that's required is an hour-long visit to hearing labs on the Meridian or Pocatello campus for a hearing test and evaluation.
Some participants may be asked to return for follow-up testing, say organizers.
The study is funded by a three-year, $426,000 grant from the National Institute on Deafness and Other Communication Disorders, a division of the National Institutes of Health.
Researchers Chris Sanford, Gabriel Bargen and Jeff Brockett are exploring how age-related changes in the middle ear can influence the latest tests of middle-ear function.
"Because the middle ear plays a vital role in how we hear by moving sound into the inner ear, it is important to know how this transfer of sound is changed as we age or as a result of illness or injury," said Sanford, Ph.D., an associate professor in the Department of Communication Sciences and Disorders.
He notes that some middle-ear disorders left untreated can lead to hearing loss.
For questions or to schedule an appointment, email isuaudlab@isu.edu or call 208-373-1722 in Meridian and 208-282-3072 in Pocatello.
---
Categories: