Idaho State University's Distinguished Voices in Education Summer Institute on K-12 Education will be held June 18-19 at the ISU Pond Student Union
June 5, 2015
ISU Marketing and Communications
Idaho State University's "2015 Distinguished Voices in Education Summer Institute" on K-12 education is running June 18-19 at the ISU Pond Student Union.
Registration and breakfast is from 8 a.m.to 8:45a.m. Conference begins at 8:45am.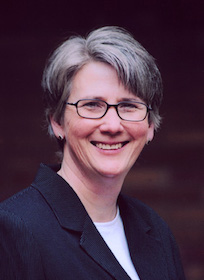 This year's keynote speaker is Chris Ohana from Western Washington University.
Breakfast and lunch will be provided each day of the conference and free parking is available in the general lot adjacent to the Pond Student Union. ISU Credit Union and Idaho National Laboratory will sponsor the 2015 conference.
"Feedback from last year's event indicated that participants wanted to hear more from practitioners, have time to learn in an hands-on environment, and get new ideas that they could try in their own schools and classrooms," said Cory Bennett, director of the Intermountain Center for Education Effectiveness.
Chris Ohana came to teaching as a second career, initially teaching high school biology and German. She later taught elementary school in Oakland, California, eventually becoming a science specialist. After completing an advanced degree, Ohana has taught science and math education to preservice teachers at Western Washington University for the past 16 years. She served for five years as the editor for the National Teacher Association's Science and Children.
Her research focuses on her passion for science, math and effective teaching. Additional conference speakers will include practicing educators from south and east Idaho with backgrounds across content areas and grade levels.
Sessions include elementary, secondary, and teacher leadership in content areas of English Language Arts (ELA), mathematics, science, technology, and English as a New Language (ENL). One hour of continuing education credit will be available after participating in both days.
Conference registration of $130 includes meals and parking, but does not include cost of continuing education credits. To register, visit idahostateu.com/educatingstudents. For additional information, contact Bennett at 282-6058 or benncor3@isu.edu.
---
Categories: