Idaho State University Professor Terry Bowyer honored with Wallmo Award for deer-management research
May 22, 2015
ISU Marketing and Communications
Idaho State University biological sciences Professor Terry Bowyer has been honored with the O. C. "Charlie" Wallmo Award for contributions to knowledge and improved management of black-tailed and mule deer.
He received the award at the recent 11th Biennial Western States and Provinces Deer and Elk Workshop held in Canmore, Alberta, Canada. The award is given by the mule deer working group of the Western Association of Fish and Wildlife Agencies, and is this entity's highest award.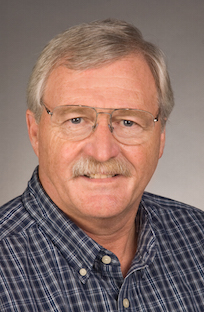 "I am honored to receive this award from peer scientists," Bowyer said. "It is satisfying my research, and the researchers and students I've worked with, have had this impact in the world of deer management and science."
Over the past 35 years, Bowyer, working with his students and colleagues, has studied and published scores of articles on black-tailed deer and mule deer, throughout much of the range of these species, from Southeast Alaska to Southern California, including important studies in Idaho. His publications have been cited more than 4,000 times.
Bowyer has received numerous awards for his research, including being a Fellow of the American Association for the Advancement of Science, The Wildlife Society (TWS) and the Arctic Institute of North America.
Furthermore, he has received the Arthur S. Einarsen Award from The Northwest Section of the TWS, The Distinguished Moose Biologist Award from the Moose Conference and Workshop, and the C. Hart Merriam Award from the American Society of Mammalogists (ASM), the highest honor for research that Society bestows. He was elected to Honorary Membership in The Wildlife Society in 2013.
Bowyer continues to be a productive researcher, publishing papers annually and he is a strong advocate for the wise management of black-tailed deer and mule deer. During his career he has given more than 100 professional presentations on deer to sportsman's groups and the scientific community.
He also continues to be an effective mentor for graduate and during his career has supervised three post-doctoral associates, guided 16 Ph.D. students and 15 master's students who have gone on to work at universities and wildlife agencies throughout the United States.
There are three broad areas that his most influential research related to these deer species can be divided in: sexual segregation, effects of scale on interpreting ecology, and population dynamics, including predator-prey relationships. Bowyer is also again studying migration in mule deer and has a series of new publications from studies in California and Colorado.
---
Categories: