Idaho State University presents multimedia Langston Hughes Project, ISU Poetry Slam Feb. 13 at PSUB Ballroom
February 2, 2015
ISU Marketing and Communications
A special performance of the multimedia Langston Hughes Project by the Ron McCurdy Quartet and Idaho State University Poetry Slam will be held Feb. 13 at 7 p.m. in the ISU Pond Student Union Ballroom.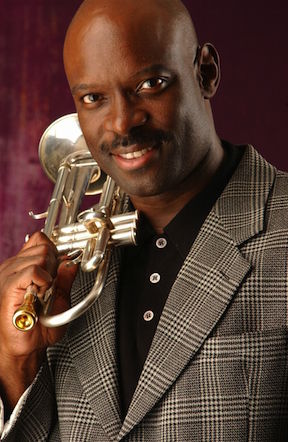 McCurdy is professor of music in the Thornton School of Music at the University of Southern California and past president of the International Association for Jazz Education. His quartet will perform Langston Hughes's jazz poem "Ask Your Mama: 12 Moods for Jazz," an homage in verse and music to the struggle for artistic and social freedom in America and abroad at the beginning of the 1960s.
"Ask Your Mama" is a 12-part epic poem that Hughes scored with musical cues drawn from a variety of genres, including the blues, gospel songs, boogie woogie, bebop, Afro-Cuban mambo music, German lieder, West Indian calypso and African drumming—a creative masterwork left unperformed at his death.
This special performance will begin with a Poetry Slam by three ISU students speaking on the theme of human rights.
McCurdy will also hold a pre-performance lecture on "The Dancers, Poets, and Musicians of the Harlem Renaissance" at 1 p.m. in Room 324 of the Liberal Arts Building. Admission to the lecture is free.
Admission for the Langston Hughes Project and ISU Poetry Slam is free for ISU students and $6 for others.
This program of events is sponsored by the ISU Diversity Resource Center, the Student Involvement Center, the NAACP-ISU College Chapter, and the Department of English and Philosophy.
Tickets are available at the door or may be obtained in advance at the Diversity Resource Center in Room 129 of the Rendezvous Complex or phone 208-282-3142.
---
Categories: