Idaho State University junior Mike Chen finishes fourth at regional debate tournament
June 9, 2015
ISU Marketing and Communications
POCATELLO— Idaho State University junior Mike Chen won the fourth-ranked individual speaker award at the Fran-Tanner Invitational debate tournament held at the College of Southern Idaho in Twin Falls last month.
Members of Idaho State University's James M. and Sharon E. Rupp Debate Society competed at this International Public Debate Association (IPDA) event, which included awards for the top 10 speakers. Overall, there were 50 debate entries in three divisions at the tournament.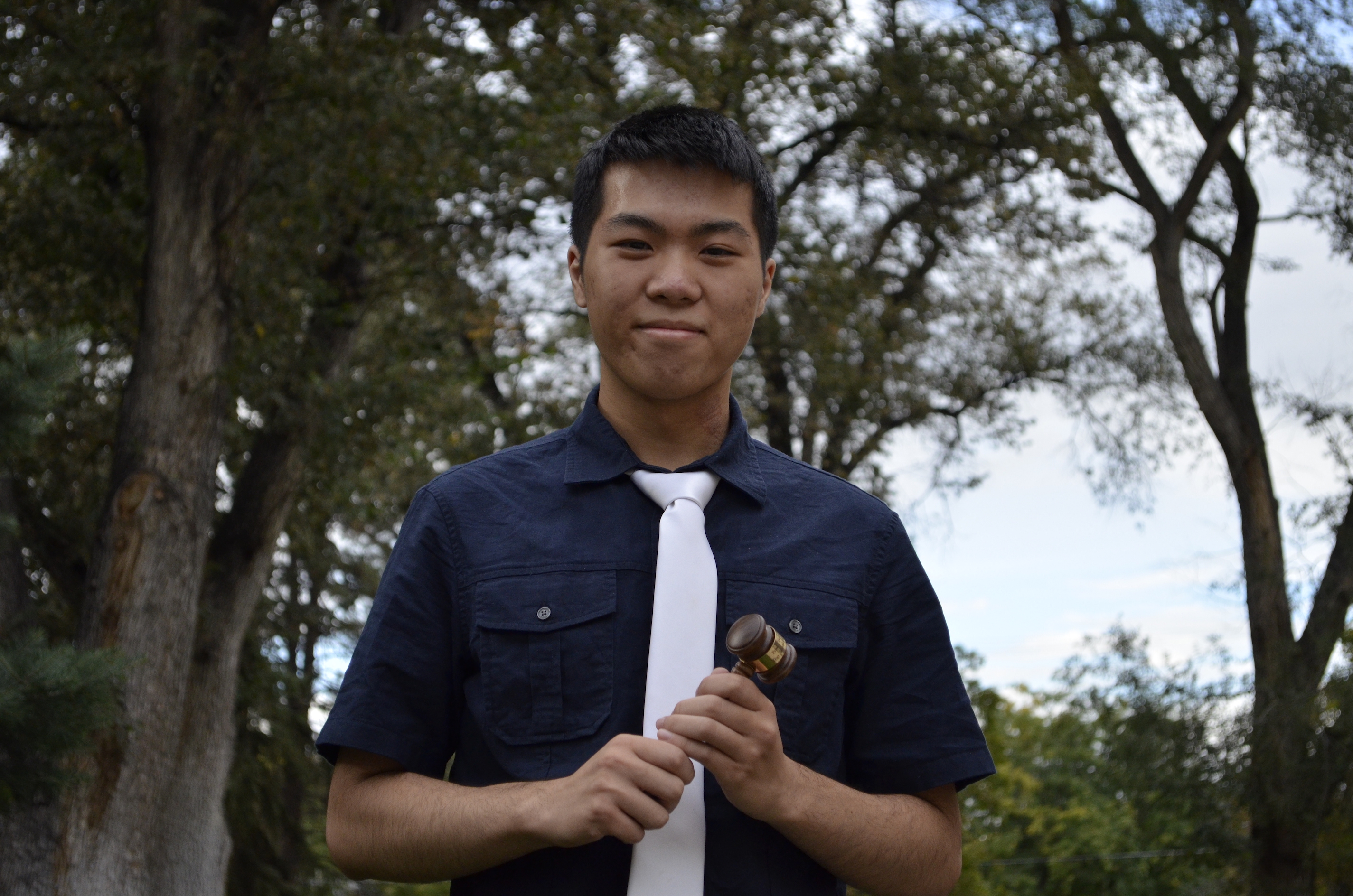 Universities and colleges from Idaho and Utah participated in the annual, early-season tournament. Other participating team members included: sophomores Aurora Zantman, of Boise, and Karen Lei, of Chubbuck, in British Parliamentary debate; and freshman Jack Bradley, of Pocatello, in IPDA.
"I've been doing debate for over seven years of my life, so I was ecstatic to hear that I could continue it here at Idaho State University," said Chen, a transfer student who recently joined the team. "I loved participating at the tournament. It reminded me why I loved debate in the first place."
The James M. and Sharon E. Rupp Debate Society has a history of success. In March, seniors Patrick Loftus, of Coeur D' Alene, and Brock Sondrup, of Idaho Falls, won the Pi Kappa Delta National Championship in British Parliamentary debate at Ohio University in Athens, Ohio. It was ISU's first national debate championship. In 2007, ISU placed third at the Cross Examination Debate Association (CEDA) National Tournament. In 2008, ISU won second-place speaker awards at both the CEDA National Tournament and the National Debate Tournament.
"Mike is an excellent debater and a strong team player. We thought it would be a rebuilding year after our seniors graduated. But, we're off to a great start. I'm looking forward to seeing what the rest of this year's competition brings," said Sarah Partlow Lefevre, Rupp Debate Team director.
This weekend, the team will travel to Lewis and Clark College in Portland for the 2015 Steve Hunt Classic tournament.
The James M. and Sharon E. Rupp Debate Society is housed in the Department of Communication, Media and Persuasion in the College of Arts and Letters at Idaho State University.
To learn more about the Rupp Debate Team, visit its blog at http://idahostatedebate.blogspot.com/, or find the team on facebook at http://tinyurl.com/ruppdebate. ISU students who have questions about the team, or are interested in joining, should contact Partlow Lefevre at partsara@isu.edu.
Prevaliendo nuestro servicio online, del mismo modo, consideró óptimo el trabajo en equipo de personas distintas que puedan ser complementarios en sus cualidades. Al recordar su paso por el gobierno de Álvaro Colom dice https://24horasfarmacia.com/kamagra-oral-jelly/ y entre los datos preliminares más destacados.
---
Categories: