Idaho State University alumnus Robert D. Boston has been recognized as the "Outstanding Engineer" by Eastern Idaho Engineering Council
April 15, 2015
ISU Marketing and Communications
Idaho State University alumnus Robert Boston has been recognized with the "Outstanding Engineer Award of the Year" by the Eastern Idaho Engineering Council at the annual Engineering Week banquet this spring.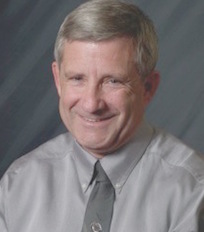 Boston, who is from Pocatello, currently is the deputy manager for operations and the chief operating officer at the U.S. Department of Energy's (DOE) Idaho Operations Office in Idaho Falls, where he has served in numerous positions since his graduation with his Bachelor of Science degree from ISU in 1994. He has his Bachelor of Science degree in engineering and his Master of Science degree in nuclear science and engineering from ISU.
He has been a major project manager for the Advanced Test Reactor Program, and is now playing a significant role in the planned restart of the TREAT Reactor at the Materials and Fuels Complex, the first significant reactor construction or new operations project at the INL in the last 35 years.
Boston is a licensed professional engineer and a certified health physicist.
Boston has served ISU and its Department of Nuclear Engineering with distinction as a volunteer appointed member of the Reactor Safety Committee for the last 15 years. He has routinely given special training lectures to the reactor operations students and faculty.
He was raised in the Midwest, and prior to beginning his studies in nuclear engineering at ISU, he spent 12 years on active duty in the U.S. (Nuclear) Navy. He remained in the Naval Reserves, and eventually retired from the Navy after 22 years of service.
He is also a member of the ISU Engineering Advisory Council and the ISU Health Physics Advisory Committee.
---
Categories: