Five Idaho State University faculty members honored with 2015 Outstanding Teacher Awards
March 26, 2015
ISU Marketing and Communications
Five Idaho State University faculty members have been chosen to receive 2015 Outstanding Master Teacher awards.
They will be honored at a reception held on April 8 and one will be selected for the ISU Distinguished Teacher Award.
"Teaching is the lifeblood of the institution," said Laura Woodworth-Ney, Provost and Vice President for Academic Affairs, "and we are very fortunate that these master teachers work in ISU classrooms, labs, and throughout the university community."
The faculty members receiving these awards are: Barbara Frank, Department of Biological Sciences, Teddie Gould, College of Pharmacy, Andy Holland, Department of Chemistry, Cathy Peppers, College of Business and Curt Whitaker, Department of English and Philosophy.
Barbara Frank has been a full-time faculty member in the Biological Sciences Department since 2002. Her enthusiastic teaching of multiple courses at the 100, 200, 300, and 400 levels has been instrumental in bringing a BS Biology (Biomedical Sciences emphasis) degree to the Idaho Falls campus. Her dedication has enabled a large proportion of her students to be admitted to medical, dental, pharmacy, and other health-related programs.
Frank emphasizes active learning and critical thinking in her courses. She collaborates with community leaders and with colleagues in biology and other departments to bring interdisciplinary topics to both non-majors and majors courses. Because she believes strongly in hands-on learning, Frank has supervised undergraduates in research projects, and her students have presented posters at various undergraduate research symposiums.
Frank has a strong history of service activities that enhance the educational opportunities of her students. She serves as the advisor to a pre-health club that has won the ASISU-Idaho Falls Club of the Year honors for the past two years. She has also developed science activities for her students to present to K-12 students at various community events.
Prior to coming to Idaho State University, Frank was a post-doctoral research fellow at Genentech, Inc. She received her doctoral degree in biochemistry from Washington State University.
Teddie Gould has been teaching in the College of Pharmacy at Idaho State University since 1981. Her primary classroom focus is renal pharmacotherapy, cardiovascular disease, and oncology.
She currently teaches in all four years of the Doctor of Pharmacy program and works with post-graduate pharmacy residents as well. Over time, she has developed skills in a variety of teaching settings including classroom lectures both live and via distance learning, in small-group case discussions, skills laboratories, online courses, and one-on-one teaching in the clinical practice setting. She has developed clinical teaching sites in internal medicine, ambulatory care, and cardiology for precepting students during their fourth-year rotations.
In addition to teaching pharmacy students, Gould has also been involved in didactic teaching for the physician assistant, physical therapy, and nurse practitioner programs. Besides participating in multiple team-taught courses, she currently coordinates approximately 10 credits of didactic courses each year. One aspect of her teaching career that she is particularly proud of is the development and accreditation of a one-year postgraduate pharmacy residency training program at the Pocatello Veterans Affairs Community-based Outpatient Clinic.
Beyond her classroom and clinical teaching, she has been highly involved in curricular development within the College of Pharmacy. She has served as chair of the Pharmacy Curricular Affairs Committee numerous times and helped to coordinate various aspects of the professional program's last two curricular revisions. Pharmacy curriculum and teaching methodologies are among her research interests, and she has presented work on these topics in various scholarly forums.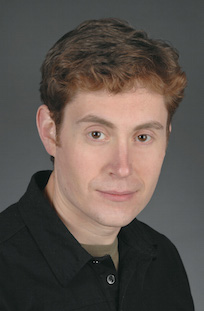 Andy Holland has taught in ISU's chemistry department since 2004, instructing more than a dozen different courses across all levels of the organic and inorganic chemistry curricula. In addition to his work in the classroom he coordinates a department-wide summer research program for disadvantaged high school students, helps shape the general education program on both university and statewide committees, and contributed to the acquisition and administration of an National Science Foundation scholarship program for future chemists at ISU. He has personally supervised more than 50 high school, undergraduate, and master's-level students studying transition metal compounds in his research lab.
Even at the freshman and sophomore level, Holland's lecture courses emphasize patient, critical, problem solving both as a target skill and as a means by which to deepen students' understanding of chemical concepts, and this approach is supported by a program of in-class collaboration among students, long office hours, and even longer tests. His lab sections aim to provide safe opportunities for students to indulge their own curiosity and ingenuity in addition to following directions. All of Holland's classes are founded on his conviction that given a structured, supportive framework for learning, ISU's students will far exceed their own academic expectations if they are encouraged to do so.
Cathy Peppers is a senior lecturer in the College of Business, where she teaches a unique course she designed to bring liberal and fine arts approaches to critically analyzing and creatively solving business problems, and to effective professional communication.
The creation and teaching of this course has brought Peppers immense professional satisfaction, in no small part because of the way it challenges students, as well as their teacher, to think in strange ways about familiar problems, and bring familiar approaches to strange contexts. In 2012, Peppers was named the College of Business Outstanding Teacher.
Professional satisfaction for Peppers also comes from creating another venue for promoting students' discovery of the value of the humanities and the arts in their professional and personal lives. She has served as chair of the General Education Requirements Committee (2013-2015), leading the work of revising the general education curriculum.
Peppers' most recent area of scholarly interest has been studying how psychology and cognitive science have approached understanding creativity and creative processes. Her primary creative practice for the past 15 years has been writing poetry. Her poems have appeared in journals, in art exhibits, and on a paver outside Trinity Episcopal church; she has read her poetry at several venues in Idaho, Utah and as far away as Prague. She has read and hosted reading nights at the Rocky Mountain Writers Festival for several years.
Peppers has taught at Idaho State University since 1998, for the first eight years in the English department, where she taught a variety of courses in composition, literature and creative writing. She also taught courses in public relations in the department of Mass Communications.
Peppers earned a Ph.D. in literature and cultural studies at the University of Oregon, a master's degree in literature and a Masters of Fine Arts in creative writing at Bowling Green State University, and a bachelor's degree in English at Macalester College.
Curt Whitaker has taught Renaissance literature in ISU's Department of English and Philosophy since 2001. Raised in Nevada, he attended the University of California, Davis, as an undergraduate and completed a Ph.D. in English at UCLA. His courses range from freshman composition to literature pedagogy for M.A. and Ph.D. students, and he currently serves as a founding committee member for the Teaching Literature Book Award, a nationally juried prize sponsored by the English Department at ISU.
Whitaker's research and teaching frequently focus on historical representations of nature in poets such as John Milton, Andrew Marvell, and George Herbert, exploring how religious points of view condition our treatment of the environment. As a board member of the Portneuf Valley Audubon Society, Whitaker hosts an annual film and panel discussion on environmental stresses to wildlife, especially birds.
Whitaker spent the first six years of his career as a high school teacher in Los Angeles and continues to stay connected to K-12 education by serving every semester as a liaison to two teachers in various locations in Southeast Idaho.
---
Categories: