Five Idaho State University faculty members honored with 2015 Outstanding Researcher Awards
March 26, 2015
ISU Marketing and Communications
Five Idaho State University faculty members have received 2015 Outstanding Researcher Awards and will be honored at a reception on April 8.
One Outstanding Researcher will receive the 2015 ISU Distinguished Researcher Award. The winner will be announced at a later date.
The faculty members who will receive ISU Outstanding Researcher awards are: Jennifer Attebery, professor of English; Shannon Lynch, professor of psychology; Mark McBeth, associate dean in the College of Arts & Letters; Colden Baxter and Jean Pfau, associate professors in the Department of Biological Sciences.
Jennifer Eastman Attebery is professor of English and chair of the Department of English and Philosophy. Attebery's research focuses on vernacular culture of the Rocky Mountain West in the 19th and early 20th centuries, with an emphasis on Swedish Americans and other ethnic groups. Her main contributions to these fields include expanded understanding of the multicultural West and new attention to the multimodality of vernacular expression in the immigrant letter and in holiday practices.
During spring 2011, Attebery served as the Fulbright Distinguished Chair in American Studies at Uppsala University. The research project she conducted at Uppsala yielded her most recent book, "Pole Raising and Speech Making: Modalities of Swedish-American Summer Celebration," which will be published by Utah State University Press in 2015. Attebery is also the author of "Up in the Rocky Mountains: Writing the Swedish Immigrant Experience," published by University of Minnesota Press in 2007, reviewed in the Journal of Folklore Research as "a significant contribution to folklore and history."
Her other books and articles have been published by the University of Idaho Press and the scholarly journals Scandinavian Studies, American Studies in Scandinavia, Swedish-American Historical Quarterly, Journal of the Folklore Institute, and Pioneer America. Attebery has delivered numerous invited lectures in national and international venues.
Shannon M. Lynch is a professor of psychology at Idaho State University. She attained her doctorate in clinical psychology from the University of Michigan and completed a two-year postdoctoral fellowship with the Victims of Violence Program at Cambridge Health Alliance/Harvard Medical School. Her research combines quantitative and qualitative methodologies to examine women's experiences of interpersonal violence and use of resources to cope with and to recover from traumatic events.
Since arriving at ISU, she has worked with her research team of graduate and undergraduate students to assess women's pathways to incarceration with a specific focus on trauma exposure, mental health, and treatment needs of incarcerated women. Lynch and her students have provided and evaluated treatment for incarcerated women as well as conducting studies of the prevalence of serious mental illness among incarcerated women and examining potential mediators of trauma exposure and psychological distress.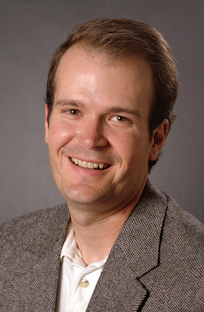 Mark McBeth is a professor of political science and an associate dean in the College of Arts and Letters. He received his doctor of arts degree in political science from ISU in 1992. His earliest research focused on rural environmental attitudes and the changing economic composition of rural communities. These early publications are regularly cited in academic studies as well as governmental reports.
Since 2000, the focus of his research has shifted to the origins of public policy conflict, how narratives are used strategically by groups, and how narratives play into individual decision making. As part of this research, he is a co-founder of the Narrative Policy Framework (NPF), an internationally renowned framework, which was recently included as a chapter in the public policy text "Theories of the Policy Process." The NPF represents an attempt to scientifically study how groups use policy narratives to influence individual opinion and how individuals base their decisions on these narratives. McBeth's collaborative NPF research has focused on such diverse policy topics as bison management and policy conflict in Greater Yellowstone, wind energy in Cape Cod, U.S. obesity policy, local government recycling policy, international border policy, and, most recently, river restoration policy.
McBeth has published 37 refereed articles and 10 book chapters. He is also a co-author of a public policy text now in its 15th year on the market as well as a co-editor of a collection of NPF research studies written by international scholars that was published in 2014. Over his career, he has worked with the Northwest Area Foundation, the Idaho Department of Commerce, the U.S. Forest Service, and the Environmental Protection Agency. Most recently, he is part of the social science team working on the EPSCoR MILES project at ISU. He was named an ISU Master Teacher in 2001, the ISU Distinguished Teacher in 2005 and an ISU Outstanding Researcher in 2011.
Colden Baxter is an associate professor in the Department of Biological Sciences. He grew up farming and ranching, principally in Northwest Montana, and received his academic training in biology and geology (BA, Univ. Oregon), ecology (MS, Univ. Montana), fisheries science and philosophy of science (Ph.D., Oregon State Univ.), and ecosystem studies (postdoctoral fellowship, Colorado State University and Hokkaido University, Japan). Baxter works with collaborators around the world, a community of ISU faculty, students, and postdoctoral researchers, and is supported by his wife, Lenny, and two daughters, Arwen and Iris.
Research conducted by Baxter and his lab group at ISU's Stream Ecology Center focuses on rivers and streams, but more generally on the ecological linkages between water and land. Reciprocal connections such as those between streams, floodplains, and riparian forests are critical to watershed ecosystems, and they couple land and water in their vulnerability to the agents of environmental change. The group's studies are aimed at improving understanding of the basic nature of such connections and the consequences of their disruption by human activities, but also contributing to better-informed conservation and stewardship.
Findings from Baxter's research have broadened understanding of the flows of materials and organisms that link water and land, and how these are influenced by habitat degradation, changing climate, loss of species or the invasive spread of nonnative species. For instance, he and his group have shown that introduced species of trout not only change stream ecosystems, but can reduce the flows of emerging adult aquatic insects to the surrounding lands with negative consequences for wildlife that may depend upon those insects as prey. Similarly, they have used studies of large rivers and river-floodplains to test general theory regarding the fundamental importance of complexity in ecological systems, demonstrating the importance of "messiness" to sustaining biodiversity; work that, in turn, is directly informing floodplain habitat restoration and adaptive management of regulated rivers.
The center's research has also shown how shifting fire regimes associated with changing climate are affecting Idaho's stream-riparian ecosystems. Recently, Baxter has expanded his scope to study watersheds as social-ecological systems, asking, for instance, how human perceptions and behaviors influence, but are also influenced by, rivers.
Jean Pfau is an associate professor in the Department of Biological Sciences where she teaches anatomy and physiology and other advanced topics including toxicology and immune evasion. She earned her Ph.D. in microbiology and biochemistry at the University of Montana. She currently serves as the director of the Flow Cytometry Core Facility, and was a founder and co-director of the Idaho Science and Engineering Festival.
Federal grants have provided a rich environment in Pfau's laboratory for multiple undergraduate and graduate students to perform cutting-edge research in the field of immunotoxicology. The Pfau Lab focuses on the dysfunction of the immune system caused by exposure to mineral dusts such as asbestos and nanomaterials. The work in the lab is directly translated to work with asbestos-exposed human cohorts, giving the students exposure to epidemiological studies as well as basic cellular studies in the lab. A major discovery has been the ability of asbestos to cause production of autoantibodies associated with systemic autoimmune disease, such as Systemic Lupus.
Most recently, they have demonstrated that asbestos-induced autoantibodies contribute to a severe and progressive lung disease seen with particular forms of asbestos. Pfau's lab and her collaborators are gaining international attention through their characterization of this novel and deadly disease, particularly in view of recent discoveries of widespread environmental asbestos exposures throughout the United States. Pfau believes these autoantibodies may provide a therapeutic target to help control this devastating disease. Pfau currently has 41 peer-reviewed publications, five book chapters and more than 100 published abstracts and presentations.
---
Categories: