T-shirts part of the fabric of Welcome Back Orange and Black celebration
August 17, 2015
ISU Marketing and Communications
ISU's Credit Union along with their business development manager Rick Cheatum will yet again donate T-shirts for the sixth annual Welcome Back Orange and Black 2015 event.
The 2015 Welcome Back Orange and Black is a fun event to welcome back students and kick off the beginning of fall semester. Idaho State University students will again have a chance to win a Bengal-painted car and other great prizes, plus enjoy free food, music and a variety of booths and entertainment from 4 to 7 p.m. Aug. 24 in Old Town Pocatello.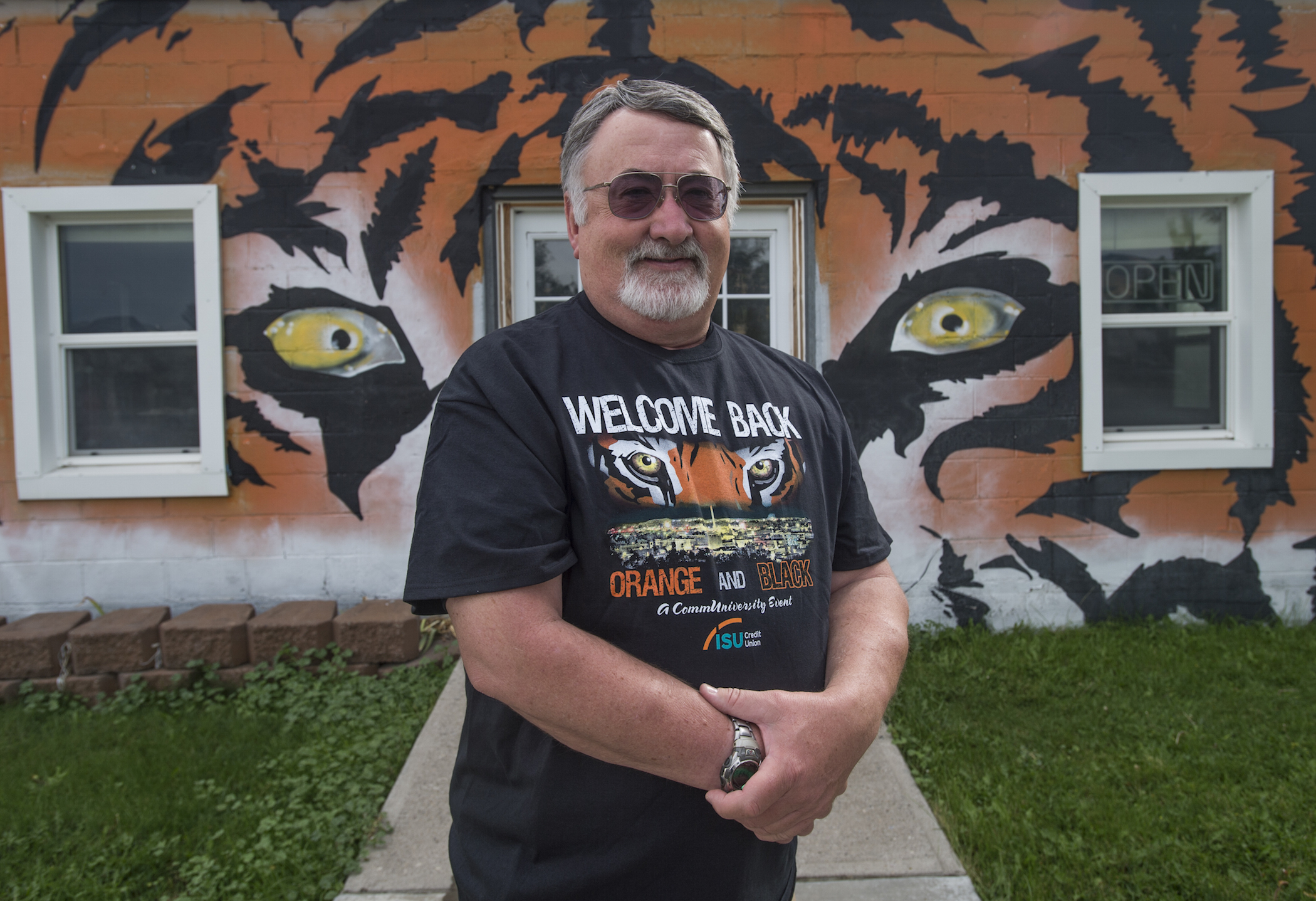 Each of the six years the credit union has donated up to 3,000 T-shirts for students, faculty and alumni in support of the University. After this year the total will be more than 10,000 T-shirts.
"The Welcome Back Orange and Black shirts are worn by so many people, and it has become a symbol to the community of how important the University is," Cheatum said. "If this University goes away so does Pocatello. This University is so important to the town itself."
Participating students, staff and faculty can receive the WBOB T-shirt for free by showing their Bengal ID.
As for the design of the T-shirts, in the past they have been orange shirts but for the most recent WBOB events the shirt design and color has been changed to black.
"We changed the design of the shirt last August. The shirts have always been orange, but there was a desire to change that up," Cheatum said.
Brandon Tennant, owner of Falling Rock Productions who has been a distributor for 30 years, made the changes. Tennant designed the shirts, which are also available for sale.
"I love this event because it's the one time of the year I get to see certain people, entering them in to win prizes is really a lot of fun," Cheatum said.
Up until 1969, the field of membership to the credit union was limited to faculty and staff of the University and their families. Today, the membership has expanded to include ISU students, alumni, faculty, staff, and students of many southeastern Idaho school districts, as well as their family members.
"We have grown a lot, this really is home for us," Cheatum said.
For more information on Welcome Back Orange and Black visit www.isucommuniversity.com/home/welcome-back-orange-black.
---
Categories: