ISU Vice President for Advancement Kent Tingey honored as Distinguished Citizen by Pocatello-Chubbuck Chamber of Commerce
October 13, 2015
ISU Marketing and Communications
POCATELLO – Idaho State University Vice President for Advancement Kent Tingey was honored as 2015 Distinguished Citizen at the annual Pocatello-Chubbuck Chamber of Commerce Annual Dinner and Awards Banquet held Oct. 7 at the Shoshone Bannock Hotel & Event Center.
Tingey has been active with the Chamber for many years, serving on its Legislative Council, CommUniversity Committee, Airport Committee and, most recently, on the 2015 Legislative Tour Committee, said Matt Hunter, Chamber president and CEO.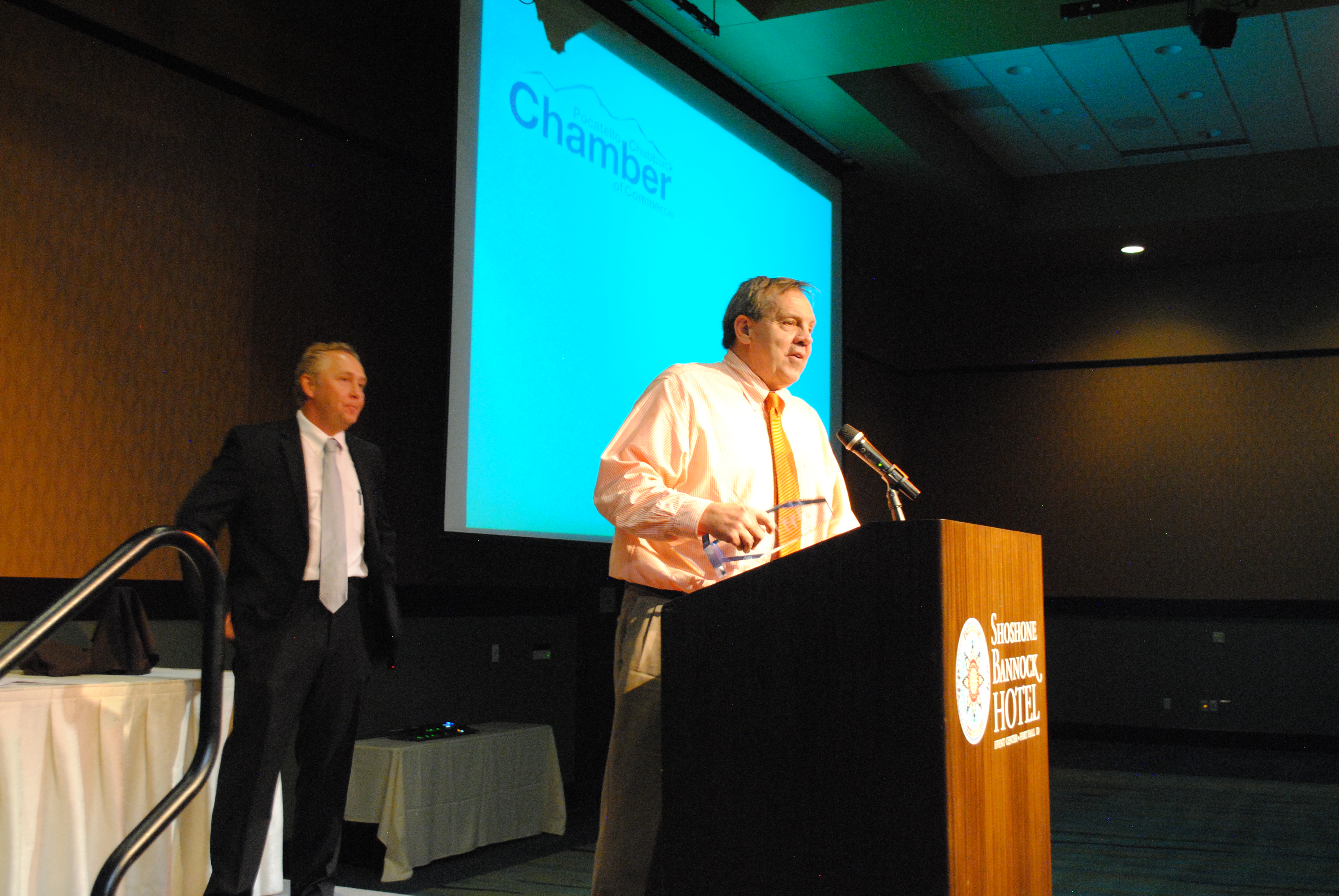 "I am very surprised and honored to receive this award," Tingey said. "Idaho State University is proud to be part of the Pocatello-Chubbuck Chamber of Commerce and its efforts to unify and promote our community."
Tingey has served as vice president for university advancement at ISU since 1998. As vice president for advancement, he oversees marketing and communications, the Idaho State University Foundation and Development Office, the Boise Development Center, the Office of Alumni Relations and government relations.
Under his direction, ISU completed its first-ever capital campaign. With a goal of $102 million, the University raised $152.5 million. Tingey joined ISU as director of university relations in 1989, after having served as executive assistant to U.S. Congressman Wayne Owens of Utah in Washington, D.C. Prior to that, he was director of public relations at Dixie College in St. George, Utah, and at the BYU-Hawaii campus.
Tingey received his bachelor's and master's degrees in public relations/communications at BYU, and his doctorate in political science at ISU. He has been married to his wife, Jean, for 38 years and the couple has six children and seven grandchildren.
attached is a pic of Dr. Tingey with his award, Matt and Tanner Hernandez, outgoing Chair of our Board…There's another one of him speaking at the lecturn…
---
Categories: