ISU professors research how Idaho's high schools are complying with youth sports concussion law
October 9, 2015
ISU Marketing and Communications
POCATELLO – Idaho State University Associate Professor Caroline Faure and Assistant Professor Dani Moffit recently completed a study on the way Idaho's high schools were complying with the youth sports concussion law that was passed in 2012.
The study investigated how the schools were complying in terms of administrative policy, coaches, parent and athlete education, and concussion identification and management, including deciding when athletes can return to play. Faure and Moffit are both in the ISU Department of Sport Science and Physical Education.
"This study's results really provides our school and sports leaders with an indication of what we are doing well in regards to concussion identification and management, and what areas we need to improve upon," Faure said.
Prior to writing this study, Faure wrote a dissertation that also examined the way concussion was being identified and managed within Idaho's high school sports programs.
Faure established the Center for Sports Concussion at ISU in 2007 with grants and began to stress the importance of concussion education for coaches, parents and athletes.
She worked with the Idaho Legislature in 2010 and 2012 to pass concussion legislation. Although the legislation ultimately passed, lawmakers expressed some concern expressed by lawmakers that the law which mandated concussion education, immediate removal from play, and subsequent management only by an appropriate health care provider would burden Idaho's schools. This study aimed to investigate if such a burden existed after the law had been in effect for two full years.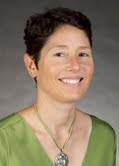 Results of Faure's study indicated that overall educational awareness has led to an increase in the number of diagnosed concussions. While coaches received concussion education, formalized education to other constituency groups, especially parents and student-athletes, was not occurring, as mandated by law. School leaders were aware of appropriate concussion management guidelines, however the absence of qualified medical professionals and financial resources, most notably in smaller, rural communities, hindered compliance efforts, Faure said.
"As a state, we also need to recognize the unique issues our rural schools are facing in this area," Faure said, "These small schools often do not have access to an athletic trainer or team physician. A large number of schools are also more than 60 miles away from the nearest mid-size town where ample medical care can be found."
Highlights of the study:
Seventy-nine percent of schools had implemented a formal, written concussion management policy that specifically addressed concussion education, removal from play, and return to play of athletes suspected of having a concussion. Only 20 percent of schools had allocated additional financial resources to comply with the law. Ninety-five percent of schools required all coaches to complete concussion education, and 98 percent of schools required such education either annually or biannually.
Only 11 percent of schools extended concussion education to parents. Only 27 percent of schools extended concussion education to athletes.32-percent of schools had daily access to a licensed athletic trainer. Fifty-six percent of schools reported an increase in the number of recognized concussion since the 2012 law was enacted.
---
Categories: