Idaho State University's Jonas scholars help ease nursing shortage
November 5, 2015
ISU Marketing and Communications
Julie Hammatt is passionate about rural health care.
Tamara Rose is committed to teaching the next generation of nursing professionals.
Both women are pursuing their dreams, thanks to a $20,000 grant from the Jonas Center for Nursing and Veterans Healthcare and matching funds from the Idaho State University School of Nursing.
Hammatt, a 2006 graduate of ISU-Meridian's accelerated bachelor's program in nursing, is pursuing a doctorate in nursing practice. Rose, associate dean of the undergraduate nursing program at Oregon Health and Science University-Klamath Falls, is pursuing her Ph.D. Both will graduate from ISU in 2016.
As a recipient of the Jonas Center grant, ISU is part of a national effort to stem the faculty shortage and prepare future nurses for teaching and leadership roles, according to the Jonas Center.
"I'm honored that I was chosen. It's exciting to represent ISU and embrace the role of the nurse leader and have the opportunity to expand my own ideas and experiences," said Hammatt.
Because the ISU programs are offered online and through distance learning, Hammatt is able to work part time as an emergency room nurse at Syringa Hospital in Grangeville. Rose is able to continue with her academic responsibilities at OHSU.
When Hammatt graduates, she plans to work as a family nurse practitioner, serving northern Idaho's rural communities where the shortage of primary health care providers is significant.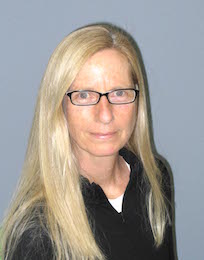 "I think the great thing about nursing is that it's such a versatile career and profession. We are the eyes and ears of the patient and we practice in so many different realms in health care," said Hammatt. "It's natural for us to want to become leaders because we are really involved in every single part of the health care system."
Rose, who has been with OHSU for 18 years and holds a master's degree in nursing, says pursuing her Ph.D. has enabled her to connect with other Jonas scholars and explore new opportunities.
"It's opened my eyes to the bigger picture of what being a nurse is and what our responsibilities are, such as research and contributing to knowledge and science," she said.
The doctorate is a credential that will enable her to continue doing what she loves most—teaching.
"My passion is my students. I feel really committed to educating and preparing bright, knowledgeable nurses for the future," said Rose.
---
Categories: